In 2016, as the old-world prestige of royalty has been replaced with the new-world glamour of celebrity, few would have guessed that a loud-mouthed cook and a multi-platinum R&B singer could earn the same amount of money. Still, we live in strange times, and earlier this week Forbes announced in its annual Celebrity 100 list that Gordon Ramsay and Beyoncé Knowles have both made 54 million this year, tying for the 34th spot on the publication's ranking of highest paid celebs.
In a list littered with pop-stars (Taylor Swift took the number one spot with $170 million), Beyoncé's status as a multi-millionaire is hardly surprising. So far this year, Beyoncé has been raking in $3.9 million per performance and kept up a number of high-paying endorsement deals, topping her husband Jay Z, who earned $53.5 and ranked at number
Ramsay's place on the list is legitimately surprising, however, especially given the thin, vague insights these lists typically provide on a celebrity's revenue streams. Yes, Ramsay owns a number of restaurants. And yes, he's appeared on a laundry list of successful British and American television shows.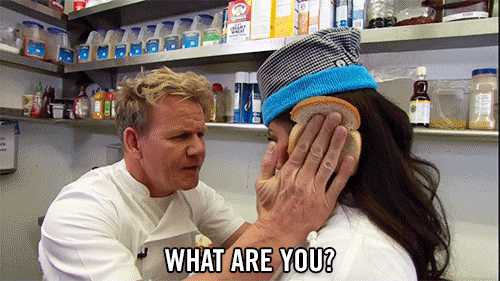 But wealth and celebrity are so inextricably linked in the American psyche at this point that the thought of a chef best known for calling a grown woman an "idiot sandwich" on TV and the exalted Queen Bey tying for anything is almost incomprehensible.
Predictably, the proletariat voiced their confusion, surprise, and pleasure over the situation on Twitter.
While Ramsay's triumph is impressive—and shows that it is in fact possible to make huge sums of money in a notoriously unstable business—he was the only chef who made the list this year. At a time when restaurant workers—particularly back-of-house employees and fast-food cashiers—are fighting for a living salary, Ramsay's $54 million must represent one of the most staggering wage gaps of any industry in the western world.
"Ramsay has managed to parlay his chops at the stove to chops in front of the camera," Forbes wrote. "These shows pull in high ratings week after week, unlike Fox's other reality efforts, and afford Ramsay a salary of over $400,000 an episode​."
[via Forbes]