In years past, the Game's Instagram account largely served as an outlet for strings of sexually-suggestive hashtags and pictures of the rapper's terrifying penis. But it seems the Los Angeles MC and former G-Unit member has finally turned over a new leaf. On Tuesday night, the Game shared photos from his new #YoMamaMyMama campaign, where the rapper takes one mother in need on a shopping spree at a grocery store.
The Compton native, along with actress Zulay Henao​, could be seen taking Yvette Hicks—a mother of eight who won the contest—through the aisle of the store, filling shopping carts with $1,000 worth of groceries.
"So in the midst of all the negativity and tragedy the world has witnessed over the past 10 days, I wake up on a mission to try to spread as much positivity as possible in hopes of shifting the negativity and creating a more peaceful vibe amongst us all," the rapper wrote in one of the posts. "So today we allowed someone to highlight their mother and tell us why she deserved this $1,000 grocery shopping spree."
According to TMZ, the actually only dropped $700, thanks to Hicks' frequent shopper card, but we digress. Over the past few weeks, as the country has been going through a period of heightened racial tensions, the rapper has become increasingly active in his community.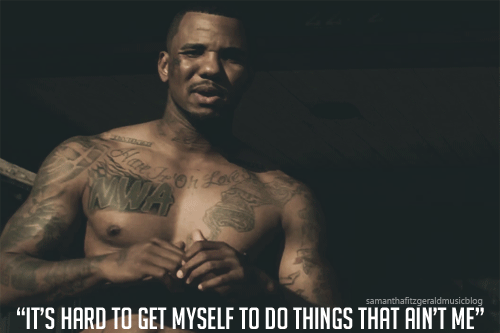 Earlier this month, the Game and Snoop Dogg organized a protest against police violence at the Los Angeles Police Department, and this week the duo had leaders of the city's Crips and Bloods sign a peace treaty.
"We each have to take the initiative to create change within ourselves before we can ask anyone else to do so," he wrote on Instagram. "I am responsible for myself and I offer my hand to anybody from anywhere to shake it."
Still, despite the good the Game seems to be doing in the world, he still let Henao load up the shopping carts while he played Pokémon​ Go.
[via TMZ, Power 105.1]