Krispy Kreme doughnuts can be addicting. All it takes is watching those perfectly fried rings of dough glide through that waterfall of creamy glaze and we're already jonesing for another fix. And while it's been said that Krispy Kreme is the most "craveable" food chain in America, it appears that buying a box of the company's glazed treats can now get you arrested on drug charges.
According to a report from the Orlando Sentinel, a 64-year-old man named Daniel Rushing was taken into custody last year after police saw what appeared to be four flakes of crystal meth on the floor of his car. The arrest report states that two roadside drug tests were done, and that both came back positive for the narcotic. Weeks later, however, a state crime lab proved that the flakes were, of course, from the glaze of a Krispy Kreme doughnut, and Rushing's name was cleared.
"It was incredible," he said. "It feels scary when you haven't done anything wrong and get arrested....It's just a terrible feeling."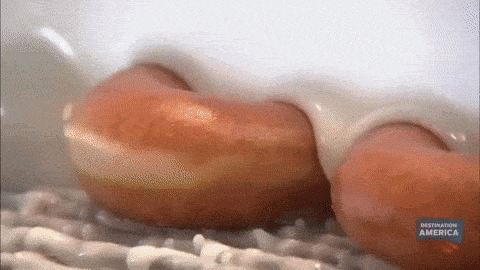 Though the arresting officers may have watched one too many episodes of Breaking Bad—going as far as to strip search their suspect at a county jail—Rushing is as far from Walter White as can be.
On the day of his arrest, Rushing had just taken a sick friend to chemotherapy—a favor he does every Friday—and stopped at a nearby 7-Eleven to pick-up an elderly friend in need of a ride. He was pulled over because he didn't come to a complete stop before exiting the store's parking lot, and because he was driving 12 miles above the speed limit. 
"First they tried to say it was crack cocaine," Rushing, who says he's never done a drug in his life, remembered. "It's icing from a doughnut."
After spending 10 hours in jail, and posting a $2,500 bond, Rushing was finally released. 
"I got arrested for no reason at all," Rushing said. "I'll never let anyone search my car again."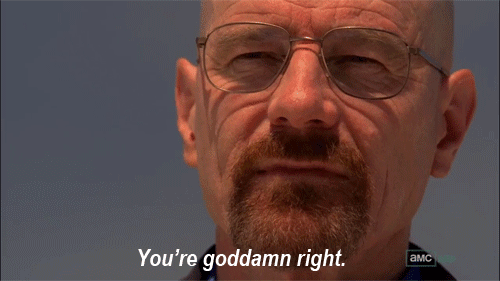 [via Grubstreet, Orlando Sentinel]