Since launching in 2011, there's always been an air of mystery and excitement hovering around Impossible Foods—a remarkable feat in and of itself considering the company's main objective has always been to produce a veggie burger that simply doesn't suck.
Founded by Patrick Brown, a Professor at Stanford University, the startup claims to have found a way to make a plant-based patty feel and taste like beef, even leaving drops of blood on the plate. Over the years, the company has raised some $182 million from top venture-capital firms and counts billionaire Bill Gates as an investor.
And now, as the Impossible Burger readies itself to be unleashed on the public, the company has announced its partnership with Momofuku Nishi, David Chang's Korean-influenced Italian restaurant on 8th Avenue in Manhattan.
In an interview with First We Feast on Tuesday, Chang said that when he first heard about Impossible Foods, he knew he had to try the company's products. By pumping their food full of heme—a molecule in hemoglobin predominantly found in animals—professor Brown and his team have been able to make a lab-grown veggie burger that tastes unbelievably authentic and is now known as the veggie burger that bleeds, just what every vegetarian wants.​ A few months ago, Chang was finally given the opportunity to taste the Impossible Burger, and was instantly hooked. 
"I didn't know what to expect," the chef explained following a cooking demonstration in the Refinery Hotel. "I finally got to taste it a few months ago, and I had a revelation of what [partnering with the company] might be like."
"I had to eat it raw. It was an umami bomb," he added. "It was so delicious, I had to support it."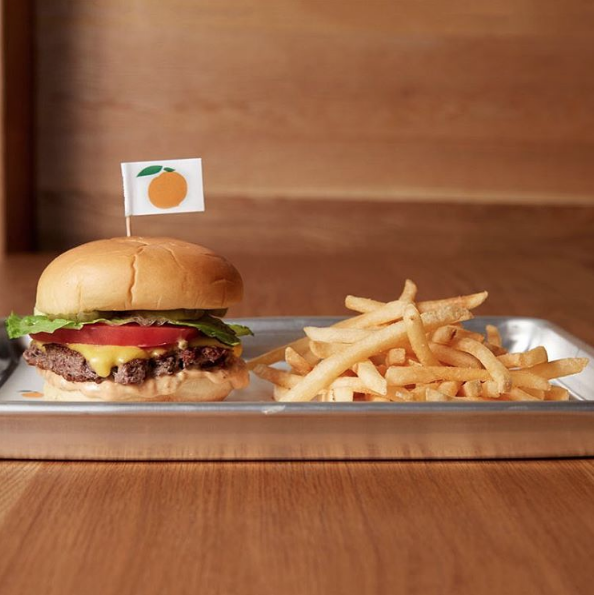 Shipped to Nishi like any other ground beef, Chang treats the plant-based product like real meat, believing it's best used fresh. And though the conversation has often focused on the quest for the tastiest veggie burger, the chef says he's also tried using the product in his dumplings and pork sausage ragu as an experiment.
Down the road, Chang says he can see Impossible Foods being incorporated into more vegan-friendly dishes, but for now, it's only available in burger form at Nishi, where limited quantities will be available starting Wednesday for just $12. A New York-style sandwich intended to pay homage to the patty melt will also be available.
"I only put something on the menu if I find it delicious," Chang explained simply.