In Wisconsin, a state that pulls in roughly $43.4 billion a year from dairy production alone, cheese is practically a natural resource. Last month, when Green Bay Packers quarterback Aaron Rodgers announced he was cutting diary from his diet in order to "get healthier," cheeseheads almost went into cardiac arrest. So on Monday, when the Associated Press reported that a group of heartless thieves had made off with 20,000 pounds of coagulated milk curds, the area was once again thrown into a state of panic. 
On its way to New York City, $46,000 worth of cheese was heisted from a U.S. Foods semi-trailer in the Milwaukee suburb of Oak Creek on Thursday. According to police, the truck driver unhitched the trailer from his truck to run an errand, and when he returned the trailer had disappeared.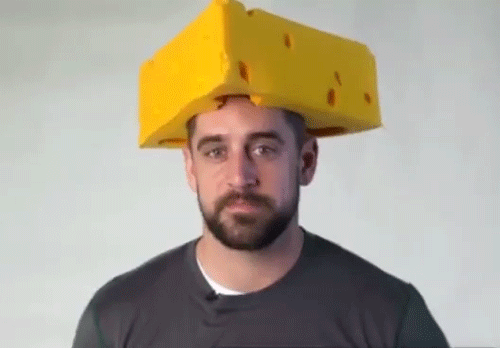 While the cheese bandits have not been caught, the theft of large quantities of diary is far from an anomaly in the area. In January, 41,000 pounds of parmesan, valued at roughly $90,000, was reported missing in Marshfield, Wisconsin. Police recovered the cheese in nearby Grande Chute, where it had already been unloaded into a warehouse. Later that month, a semitrailer carrying 70,000 pounds of cheddar was stolen in Germantown, another Milwaukee suburb. The trailer was found ten hours after its disappearance, but the $70,000 worth of cheese had vanished.
Though cheese has become an especially easy target for criminals—with the US hoarding its largest stockpile of the food since 1984—the epidemic of edible thievery doesn't stop with dairy. In June, mysterious bandits stole 78,000 bottles of beer from SweetWater Brewing Co. in Atlanta, and last December a father and son duo were charged with grand larceny after stealing $41,000 worth of chicken wings.
[via Associated Press]