Back in 2009, L&B Spumoni Gardens, the legendary pizza parlor in Bensonhurst, Brooklyn, was almost at the center of a mob war. Francis Guerra, who is said to be affiliated with the notorious Colombo crime family, was charged with two gangland murders, and allegedly threatened a former L&B employee for stealing the restaurant's tomato sauce recipe and bringing it to Staten Island.
While the charges against Guerra were eventually dropped, murder is once again placing L&B Spumoni Gardens in the news. On Thursday, Louis Barbati, the restaurant's 61-year-old co-owner, was found dead outside his Dyker Heights home, slumped facedown on his stairs with two bullets in his chest.
Though police are still searching for a suspect—a man in his 30s wearing a black hoodie—the New York Post, and other tabloids, are speculating that the murder was a mob-ordered hit job. According to the paper, police said the crime looked like an "assassination."
The victim's grandfather, Ludovico Barbati, founded the restaurant in 1939, selling his pizzas out of a horse-drawn carriage in the historically Italian neighborhood. The restaurant continues to use the carriage as its logo, and the community has remained a tight-knit Italian enclave.
"It's a big loss for everyone in the neighborhood," one neighbor, Frankie Modafferi, told the Post. "Everyone loves L&B and everyone loves Louie."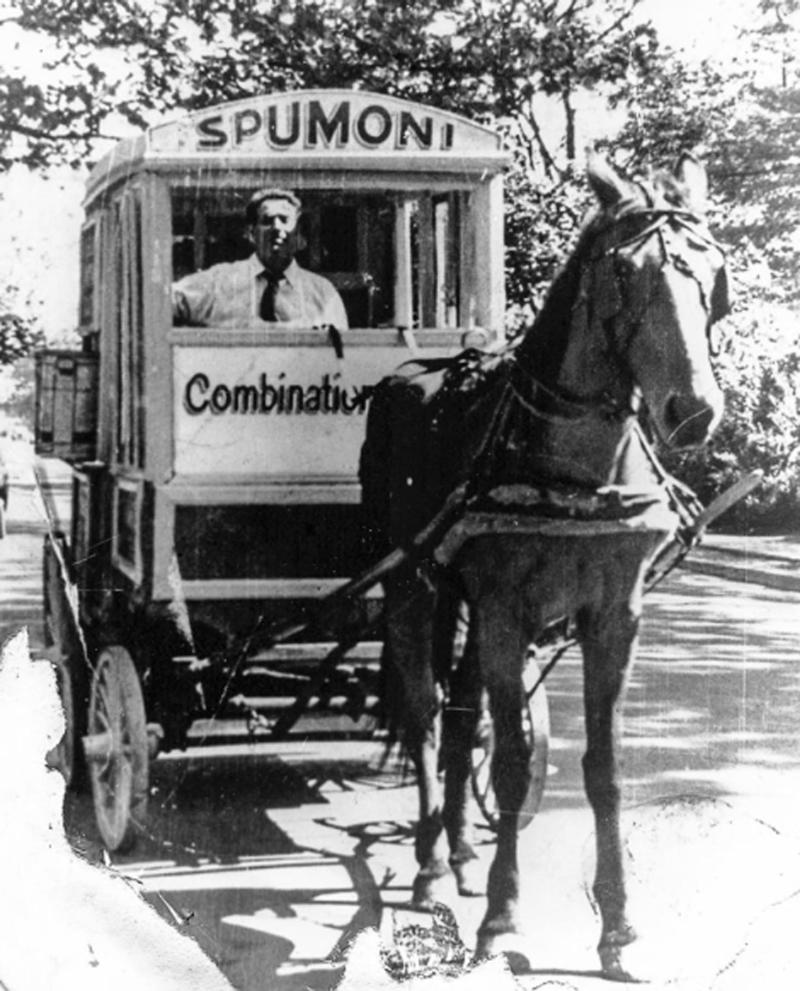 [via New York Post]