After months of rumors and speculation—including interviews with anonymous sources and the scouring of trademark applications—the news has finally been confirmed: Chipotle is launching a burger restaurant.
The first location of the fast-food joint, dubbed Tasty Made, will set up shop in Lancaster, Ohio this fall and serve burgers, fries, and milkshakes, according to Eater. Other restaurant chains like Shake Shack and In-N-Out Burger have achieved success in recent years by preparing the classics well, and the burrito giant is hoping a sparse menu will be enough to captivate a new swath of consumers.
"Early fast food burger restaurants generally had focused menus," Steve Ells, the founder and CEO of Chipotle, said in a press release release. "We think there's great strength in that original fast food model and wanted to create a restaurant built around that. Making only burgers, fries and shakes with really great ingredients, we think we can appeal to people's timeless love of burgers, but in a way that is consistent with our long-term vision."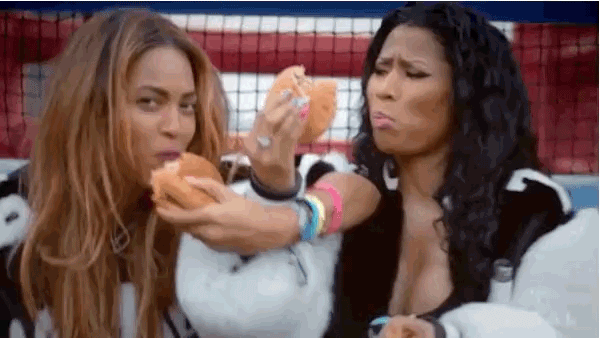 The company says it plans to serve "food with integrity"—using Responsibly Raised brand beef in its burgers and real milk, cream, sugar, and eggs in its shakes—and in years past cleaner ingredients were indeed one of Chipotle's biggest calling cards.
Since 2015, however, the restaurant chain's reputation has been marred to a certain extent by outbreaks of E. coli throughout locations in the US, and the company has struggled to regain its footing with customers. And though Chipotle has attempted to win fans back with chorizo and rewards programs (and now burgers...), earlier this month a financial analyst predicted that it could take "years" for the chain to return to it's former glory.
Whether or not Tasty Made is just another distraction from slumping sales and foodborne illness remains to be seen, but if done correctly, the move could be a game-changer for Chipotle if the restaurant ever expands past Ohio.
"As our sales are on a gradual path to recovery, we remain focused on our mission of changing the way people think about and eat fast food," Ells said in April. "The best approach to re-building our business is to proudly serve safe and delicious food in our high-quality restaurants every single day, which is exactly what we will continue to do."
[via Eater]