The bagel is a curious invention. A source of pride for New Yorkers (and now Clevelanders...) for generations, the circular, wheel-shaped breakfast staple is largely defined by what it's missing, rather than what it has. If it wasn't for that ever-present hole in the middle, covered only by the occasional schmear of cream cheese, there would be little separating the bagel from a run-of-the-mill Kaiser roll.

Still, if the recent proliferation of viral doughnuts and inception pizzas have taught us anything, it's that there are always those in the word who just can't help messing with the classics. Now, a restaurant in Sydney, Australia called Chicken & Sons has created something called the "Bourbon Bagel," an unholy amalgamation of Angus beef, American cheese, jalapeño peppers, pickles, bourbon barbecue sauce, and bourbon-glazed bacon on, yes, a sesame seed bagel.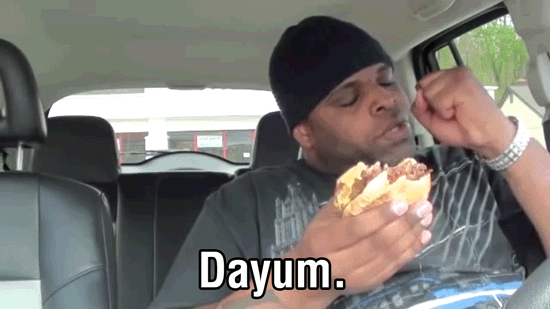 Still, the rub is that the bagel's hole, almost sacred in the US has been stuffed with a shot of Bulleit whiskey. (Side note: the Australian's have also taken to calling American cheese "Yankee" cheese. Smdh.) Even more strips of bourbon-glazed bacon are then left soaking in the whiskey, spilling over the edges of the shot glass.
"Part sesame bagel/part burger," Chicken & Sons wrote on its Facebook page. "It's the future!"

The Bourbon Bagel can be yours for just $22 ($16.43 USD), a $1,000 plane ticket to Sydney, and your pride as a bagel-loving American.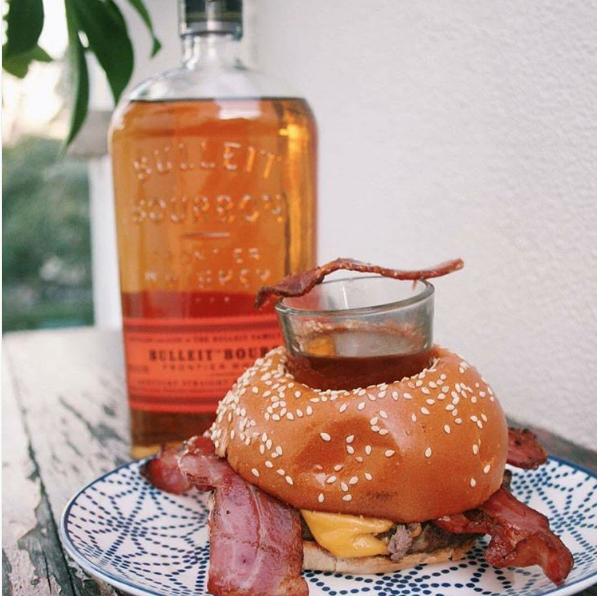 [via Gothamist]