Beyoncé knows how to eat. Earlier this year, Queen Bey dropped $3,500 on smoked meat at Caplansky's Deli in Toronto, and in 2013 she treated her entourage to $2,264 worth of chicken at Nando's in Chelmsford, England. Her love of hot sauce has been well-documented. 
Now, as the singer continues the European leg of her Formation tour, Beyoncé "demanded" 200 chicken thighs, 140 chicken supremes, 100 boneless and skinless chicken fillets, and 200 gammon steaks just hours before taking the stage in Manchester last week.
According to the Sun, the order was placed with WH Frost, a specialty butcher shop on Chorlton Place, and cost a total of £1000, or roughly $1,300. But being a benvolent queen, Beyoncé also also ordered six whole steaks for a group of VIP fans. ​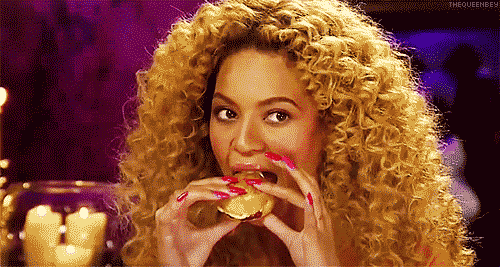 "The butcher's shop was in a bit of a panic, as the order came in last minute, but they were told it had come personally from Beyoncé and had to be met before she took to the stage on Tuesday," an anonymous source told the publication. "Working for Beyoncé is gruelling labour but she makes sure her team are well fed."
WH Frost​ later confirmed the news in a series of tweets, using the hashtag #butchertothestars.
According to Metro, Beyoncé also requested that 12 ice cream trucks be parked backstage at the venue, making her line "You've got me chasing after you like an ice cream truck" take on a whole new meaning. 
Rihanna—another singer known for dropping huge wads of cash on her crew—also ordered over 40 pounds of oxtail from WH Frost the last time she was in Manchester.