The fact that good tasting food is rarely good for you is one of the great injustices of life. If a Big Mac and fries held secret medicinal powers, the debate over universal health care in this country would be largely null and void.
But now, in a month when scientist have already discovered the health benefits of pasta and butter, it appears we've been blessed with yet another miracle. Jason Hammel, a pitcher with the Chicago Cubs, says his doctor—a man who presumably graduated from medical school—has prescribed him potato chips to deal with chronic cramps.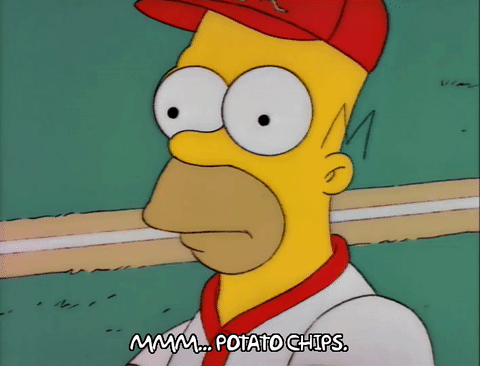 "For my cramps, if it's a chronic thing, [the doctor] said, 'Potato chips,' because they have a lot of potassium and the sea salt helps retain water," Hammel said during a postgame interview. "So I focused on that over the break and ate a lot of potato chips, and I think it turned out pretty well."
"My prescription is potato chips," he added. "[It] blew me away, because I've never heard of a doctor who said potato chips."
No word on whether Hammel's insurance company covers the cost of the snacks, but apparently the potato chip therapy has been working. On Saturday, Hammel only gave up one run to the Rangers over six innings, leading the Cubs to another victory.
[via MLB]