The U.S. throws out so much food each year (roughly 40 percent of the country's total produce) that a gridlocked congress has finally found an issue it can agree on: food waste has become a national crisis.
According to the Huffington Post, Democratic and Republican lawmakers may finally propose legislation to combat the problem, but until that happens Hasbro is teaming up with ASDA to teach children about the benefits of misshapen fruits and vegetables with toys. The "ugly" produce trend has been gaining steam in recent years, and now a "wonky" Mr. Potato is available on Ebay.
Proceeds of the auction will go to the anti-food waste organization FareShare.
"At FareShare, we are always happy to give surplus wonky veg a home—it's the taste, not the shape that counts, and the charities and community groups we support can turn them into delicious meals for people in need," Daniel Nicholls, a corporate development officer at FareShare, told Toy News. "We are very grateful that the proceeds from this unique Wonky Mr Potato Head auction will enable us to help those charities feed more people, and we'd encourage people to bid big."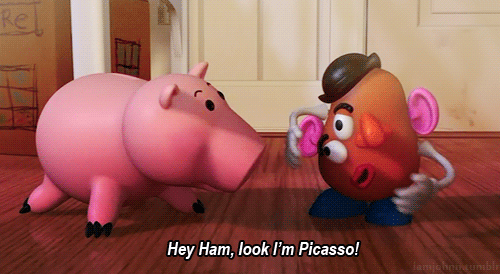 "Every £1 we raise will mean we can provide enough food to make four meals for vulnerable and hungry men, women and children here in the UK," she added.
The movement to adopt and normalize oddly-shaped producing is becoming prevalent on a global scale. In recent days, a Change.org petition calling on Walmart to change its position on ugly produce has garnered over 91,000 supporters.
"With over 4,200 U.S. stores, we are asking Walmart, one of America's largest retailers, to do something simple, effective and good for the retailers' and customers' bottom line," the petition reads. "Walmart can help out its customers who cannot afford as much as they used to and their employees who are offered such low wages that they depend on food stamps. This is truly low-hanging fruit in terms of its environmental and social benefits."