As the U.S. inches closer and closer to the 2016 presidential election, tensions between the country's two political parties are running increasingly high. Once the most American institution of them all, it seems partisanship has finally bled into the nation's fast-food industry. On Friday, employees at Cook Out, a Southern fast-food chain serving hot dogs and burgers, denied service to customers in Colonial Heights, Virginia because they were dressed in Donald Trump campaign apparel, CBS 6 first reported on Monday.
Craving milkshakes after a rally in Richmond for the presumptive GOP nominee, Shannon Riggs and her two teenage cousins stopped by Cook Out in their "Make America Great Again" gear, receiving a less-than warm welcome from the restaurant's staff.  
"They were just really rude to us, compared to how it was at the Trump rally," Rigg's cousins, Lauren Wolfrey,​ told the local news station. "Once you witness [discrimination] first hand, it's a totally different experience. I was in a state of shock."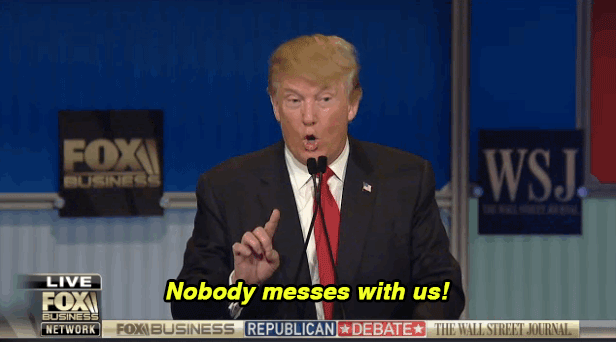 Riggs called the behavior of the restaurant's staff "unbusinesslike," and claimed that employees were laughing while she and her family ordered. 
"You shouldn't be discriminated on who you support, whether it be Bernie, Hillary or Mr. Trump," Riggs said.
Deeming the situation inappropriate for her teenage cousins, Riggs asked for her money back and left the restaurant. A spokesperson for the company later told CBS 6 that service at Cook Out locations is not dependent on one's political affiliation.​ 
"Cook Out is, and always has been, a politically neutral company. We welcome all customers regardless of political affiliation," the spokesperson said. "Regarding the refusal of service at our Colonial Heights location, the situation has been resolved and was resolved that night per Cook Out policy."
Trump supporters are calling to #BoycottCookout, using the company's Facebook page to voice their dissatisfaction with the situation. Trump, who is lucky enough to have New Jersey Governor Chris Christie fetch his fast-food for him, has yet to weigh in on the alleged human rights violation.​
[via CBS 6]