Late last week, a massive brawl broke out at a Mexican restaurant in Dallas, Texas over a basket of chips and some salsa.​ Now, a different Tex-Mex topping—this time sour cream—is at the center of yet another controversy at a Midwestern Taco Bell.​
The nation waits anxiously for the next time a restaurant forgets to add guacamole (who knows what will happen!), but until that day occurs, this Milwaukee man may take the prize for the biggest over-reaction to a botched order.
According to WISN, a customer shot up a Taco Bell drive-thru window early Monday morning after the restaurant forgot to add sour cream to his meal. The disgruntled customer discovered the omission and called the location to complain, but, since the restaurant had closed, the manager told the man to come back the next day for a free meal.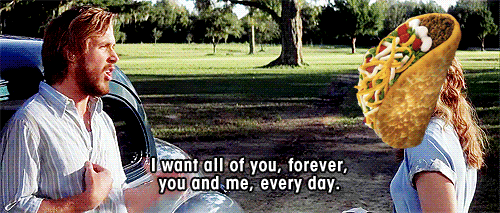 Clearly starving, and in dire need of some thick, fermented cream, the man drove back to the Taco Bell at 12:30 a.m., drew his weapon, and fired several rounds into the bullet-proof drive-thru window, as well as an employee's car. Luckily, no one was hurt, but as of Tuesday, a suspect had not been apprehended by police.
Over the course of the last several months, the country has seen a number of attacks on fast-food workers. Last week, a man beat a female Burger King employee for failing to make his milkshake correctly, and earlier this month in New York City, two teenage girls were arrested for assaulting an elderly McDonald's worker.