Busy promoting the upcoming fourth season of Orange is the New Black, Netflix is transforming a Singapore restaurant into a prison mess hall, Mashable reported on Friday. 
The pop-up will take place at Over Easy, a kitschy, American-styler diner in Singapore, and feature the cooking of chef Bjorn Shen, the owner of a local Middle-Eastern restaurant called Artichoke. The food will be served on plastic prison trays and without utensils, while faux-prison guards roam the premises.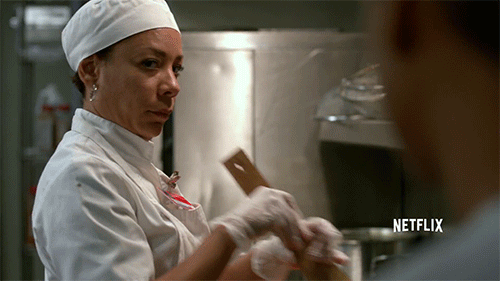 According to Mashable, the menu Shen will be cooking up centers around Nutraloaf, a controversial food in American prisons that consists of mashed-up leftovers. The dish is generally fed to prisoners as a form of punishment (in 2015, a taste-test video from BuzzFeed asked if the food was "cruel and unusual"), but Shen's version of the loaf will apparently be much different.
"Since this is not real prison, I've made this dish look and feel like a Nutraloaf, but taste much better," the chef told Mashable. "Mine's made of mushrooms, cheddar, quinoa, pumpkin and nori."​
The "Litchfield Penitentiary Cafeteria" will only be open for two days, and, according to Eater, all the meals will be served with "old-pipe flavour" tap water, and offered to customers free of charge.
[via Mashable]