Oprah Winfrey, the 62-year-old "Queen of All Media," is now hoping to extend her reach into the food world with a new line called "Oprah's Kitchen," the New York Daily News reports.
On Tuesday, TMZ reported that the actress and talk show host recently filed documents to secure merchandising rights for a lemonade brand, suggesting the move was inspired by Beyoncé's recently blockbuster visual album named after the drink. And while lemonade sales have reportedly shot up since the release of the record, it's now clear that Oprah is looking to put her name on a "supermarket's worth of products," from dairy, meat, and fish, to beer, energy drinks, and water.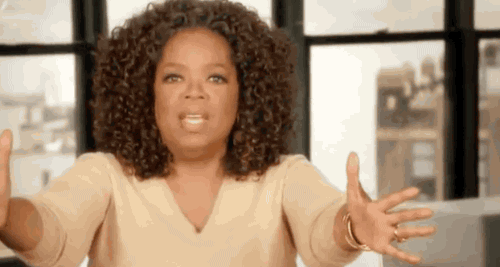 Items like bacon, baked beans, and caviar could soon have an "O" slapped on them as well, according to the Daily News. The publication points out that Paul Newman and George Foreman built successful food companies following their respective careers, and Oprah has already shown an interesting in expanding her empire by purchasing $43 million stake in Weight Watchers last year.
Oprah's O magazine has frequently offered readers recipes and cooking tips, and in 2014 Starbucks launched launched a short-lived "Oprah Chai Tea" line. Over the years, the media mogul has also spoken candidly about her issues with overeating and food addiction as a spokesperson for Weight Watchers.
"We're smart people who have done a lot of good things in our lives, and then there's this one thing, this one flaw, that we have that everyone can see," she told People in January. "So if you're an alcoholic you can hide that, or you're a drug addict you can hide that, if you're a gambler you can hide that, if you're a shopping addict you can hide that, if you work too much you can hide that. But if you overeat, it's hard to hide that."
[via TMZ, New York Daily News]