From fried chicken heads, to Band-Aids, to condoms, there's no shortage of horror stories about finding unwanted surprises in McDonald's meals. But now, in what feels like a sad, low-budget version of Charlie and the Chocolate Factory, a man in Chesterfield County, Virginia chomped down on a cheeseburger this week and found a not-so-crisp $20 bill folded right in the middle of his buns.
"I've heard of people finding strange things in their salad, but never finding something like this [in] a cooked burger," David Cook, the lucky winner, told the local CBS affiliate, WTVR. "I was in disbelief. I was like, 'Is this for real?'"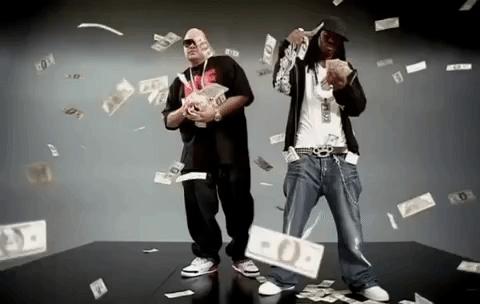 Cook told WTVR that he stopped by McDonald's to grab a bite with his mother on Tuesday morning. A few other customers noticed his discovery—joking that they should check their burgers for money, too—but like a true winner Cook didn't alert McDonald's management for fear that they would ask for the cash back.
"I was like, 'What is this?'" Cook said. "A $20 bill in my cheeseburger!"
Cook claims he usually orders his burgers plain. And while finding money in your food isn't the most sanitary prize (in 2014 researchers found 3,000 types of bacteria on dollar bills), it beats what happened to Alex Moran in West Yorkshire, England earlier this month. Moran ordered a "plain" cheeseburger and literally ended up with two buns, a slice of cheese, and nothing else.