Martha Stewart's legacy as a culinary queen and lifestyle goddess has been well-documented over the years. Since her brief incarceration for insider trading in 2004, the chef has been able to reinvent herself as a pop-culture maven, drinking 40s of Old English with Conan O'Brien, roasting Justin Bieber on Comedy Central, baking brownies with Snoop Dogg, and joyously slapping Andy Cohen's ass with a wooden paddle. And while many wish they could live like Martha—dining on her some 18,000 recipes every night—few have actually been able to. That is, until now.
On Tuesday, Stewart announced she would be entering the increasingly-crowded meal kit business with the re-launch of Marley Spoon, a recipe delivery service that now hopes to take on Blue Apron, Plated,​ and a slew of other newly-launched home-cooking companies.​ Aptly titled Martha & Marley Spoon, the company's dishes will include fresh, seasonal ingredients, and aims to make home-cooked meals an easier task for busy families.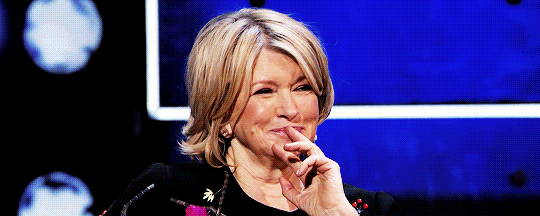 "Families are busier than ever, and it is incredibly important that everyone has the ability to cook wholesome dinners that can maximize family time together every night of the week," Stewart said in a statement. 
According to the Martha & Marley Spoon website, the service's current menu features crispy chicken thighs with tomatoes, sausage baked with beans and broccoli rabe, and shrimp tortilla soup with corn and chipotle. Though subscription prices start at $61.50​ a week for couples and $106.80​ a week for families of four, the recipes are also available online for those who wish to peddle Martha box knockoffs on the black market.
While Marley Spoon is hoping Stewart's recipes and name recognition will give the company an edge on the competition, the meal kit deliver business has ballooned in recent years to include roughly 150 brands. Last September, former New York Times food columnist Mark Bittman parted ways with the publication to join the vegan meal kit service Purple Carrot, and Food Network stars like Alex Guarnaschelli have recently created recipes for services like Chef'd. Earlier this year, both the New York Times and Amazon announced that they, too, would soon be launching their own services. 
Still, if anyone can beat out the competition, it's Stewart. 
"We're thrilled to be partnering with Martha Stewart and her team," Fabian Siegel, Marley Spoon's CEO, said in a statement. "She is a tireless champion for home cooking and a trusted source for lifestyle advice."
[via CNBC]