At some restaurants, it's customary for managers to give out "Employee of the Month" awards to their hardest workers. Largely symbolic, the title is a small yet effective way to show the waitstaff that their efforts are appreciated by the higher-ups.
A manager at a restaurant called Scotty's Brewhouse in Indiana recently took the complete opposite approach, however, objectifying and humiliating a female employee in front of 50 staffers after presenting her with an award for "Best Butt." The woman, who has chosen to remain anonymous, was reportedly given a gold trophy and made to turn around and pose for pictures while her co-workers earned prize in categories like "Best Bartender" and "Best Server."
"I feel like I'm more than just a butt," the woman, who works two jobs to pay for her college degree, told Fox 59. "I feel like I'm smart, I'm going to school."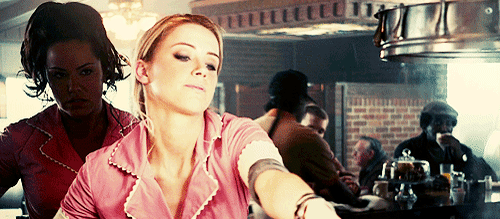 The woman went to the restaurant's HR department and was told that the award was not condoned by Scotty's corporate office. Though initially the woman said that she had not received an apology—and that she was considering filing a complaint with the Equal Employment Opportunity Commission—the Indy Star later reported that at least one manager at Scotty's has been fired as a result of the incident.
"Our executive team, including myself, were completely unaware of it, we did not condone or sponsor this event," Scott Wise, the restaurant's owner, told the Indy Star. "As a result, we took immediate action that included terminating management, and I have instructed our teams to immediately do additional sexual harassment training company-wide, beyond the initial training process new managers go through already when they are hired."
Still, the woman says she's speaking up for women everywhere who may be facing sexual harassment at their jobs.