When Chauncy Black first approached Matt White at a Highland Kroger supermarket in Memphis, Tennessee, all he wanted was some glazed doughnuts. As it turns out, the 16-year-old was also in "desperate need" of new clothing and a bed, but at the moment the doughnuts would do. In exchange for the food, he offered to carry White's groceries to his car.
The two men struck up a friendship in the supermarket that day, and White, 30, decided he'd try to help the straight-A student and his disabled mother past a simple box of doughnuts. Now, two weeks and some 12,700 donations on GoFundMe later, White has helped raise over 300,000 for the teenager.
"When Chauncy approached me, it just tugged at my heart," White told ABC News. "Here comes Chauncy, just trying to get food for him and his mom off of the grace of other people. When I looked at him and saw what he was doing and what he was asking for, I said he was my hero."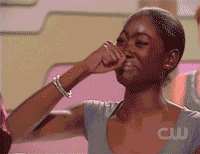 After shopping, Black and his mother missed the bus home, and White offered them a ride. Upon seeing living arrangements—the floor Chauncey slept on in a room without air conditioning—White went home and posted on Facebook about the interaction. He also included a link to the ​new "Chauncy's Chance" GoFundMe page, a campaign he initially hoped might find the teenager a job opportunity and a mattress.  
The post has since gained over 27,000 likes and 13,000 shares, and the donations have far exceeded the amount needed to buy the push lawnmower the pair was hoping for.
"The focus of this is not me and what I did, because I really didn't do anything," White told ABC News. "I just captured a story and put it online but our community, Memphis, picked up this family and put them on a platform."
[via ABC News]