The Australian fast-food chain Mr. Burger is promising a lifetime supply of free grub to anyone daring enough to change their last name to "Burger," the Daily Mail reported Monday. 
The company, which operates four restaurant locations and a food truck in Melbourne, is promising one free burger a day to those who legally adopt the chain's name, and for as long as they keep it. Though the restaurant chain is clearly dealing with some narcissism—and it remains unclear whether the price of a burger equals the price of one's dignity—the company is at least all-inclusive, opening the search for the next Mr. or Mrs. Burger to men, women, and gender non-conforming people. 
"We like to have fun at Mr. Burger," the chain's website reads. "And giving someone burgers for life if they change their last name to 'Burger' seems about the most fun thing we can do. So we're doing it."
Interested burger devotees can fill out an official form with the Australian government and send a copy of the documents to the Mr. Burger headquarters. The company will also pay the $104 processing fee through July 31, and burger fans under the age of 18 are eligible to enter the contest with parental permission. 
Mr. Burger's marketing manager, Maleik Edwards, confirmed with Australian blog Broadsheet that the offer is "100 per cent legit," and was created to add some levity to a rough week. 
"Last week was a pretty heavy week in news, between Brexit, the election and the crazy weather. We thought this was a great way of brightening people's day," Edwards said. "It's a bit interesting and fun, and it's about celebrating the ridiculous things in life."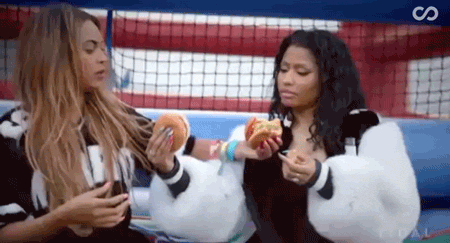 Mr. Burger is not putting a limit on how many people can change their name to Burger, and anyone who does so will be considered a "winner." Perhaps we should all brace ourselves for a new generation of Mr. and Mrs. Burgers Down Under. 
[via Daily Mail, Broadsheet)