Here's a tip: If you've had more than a few drinks at dinner, you may want to double-check your math before paying the bill.
Earlier this week, an incredibly inebriated customer at Thailicious, a Bangkok-style Thai restaurant in Denver, Colorado, left his server a whopping $1,088 tip at the end of his meal. The restaurant's owners, Bee Anantatho and Surachai Surabotsopon​, were pleasantly surprised, yet slightly suspicious.
The married couple moved to the area five years ago to open their business, and in recent months the restaurant was beginning to amass a dedicated following. Still, the overly-generous tip seemed too good to be true, and when the server proudly presented Anantatho with the check, the owner held onto the extra cash instead of putting it in the staff's tip pool.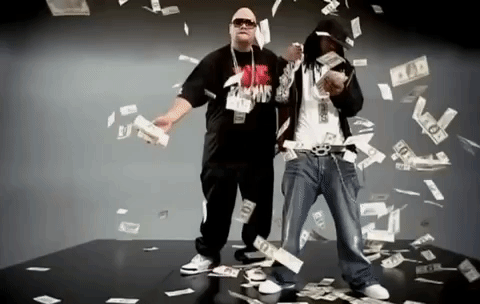 As it turns out, Anantatho was right. The man showed up first thing in the morning begging for his money back. 
"He said, 'I'm sorry, I was drunk,'" Anantatho told the Denver Post. "He didn't know he put all the money he had in the checkbook."​
Instead, the paid around $60 for his meal and left a $40 tip for his server. A 67 percent tip isn't too shabby, nowhere near the 1,714​ percent he originally left. Still, Thailicious says it isn't holding any grudges, and believes it was gracious toward a customer who made an embarassing mistake.
"It might sound funny but for us it's our pride," the restaurant wrote on its Facebook page. "We felt really good and never hesitated to return the money to our guest."
Even so, it's not totally unprecedented for a random patron to leave a surprisingly enormous tip. In March, Amy Schumer left a $1000 tip for her bartender while seeing "Hamilton" on Broadway, and Tips for Jesus has been making it rain in restaurants for years.
[via Denver Post]