Since taking over CBS' the Late Show last September, Stephen Colbert has proven he's a master of the monologue. But even with his expertise, most would agree that the host's opening bit on General Mills' new 15-years-in-the-making "Tiny Toast" cereal could use a little punching up. Luckily, Colbert had Chance the Rapper waiting off-set to "remix" his jokes.
"Huge news today out of the breakfast industry….," Colbert begins before letting Chance jump in.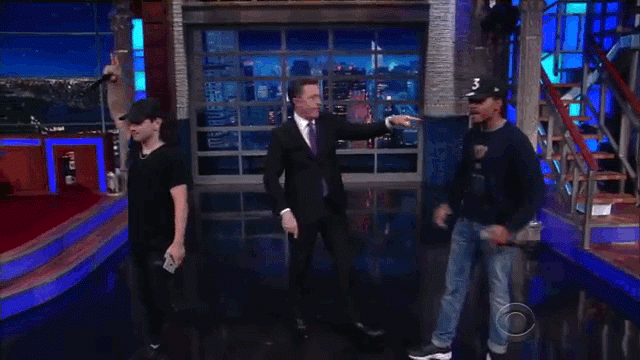 "Not serial like a number, not serial like a killer," Chance raps as Colbert's bandleader, Jon Batiste, nods his head in the background. "Talking the complete breakfast, pure tummy filler."
Skrillex, who supplied the beat for the remix, uses the time to pace around the stage while repeatedly shouting the words "Let's go!" and bashing his mic against his iPhone.
"Cereal folks are crying like milk is spilled," Chance continues. "They be making the Chex, but they ain't paying the bills."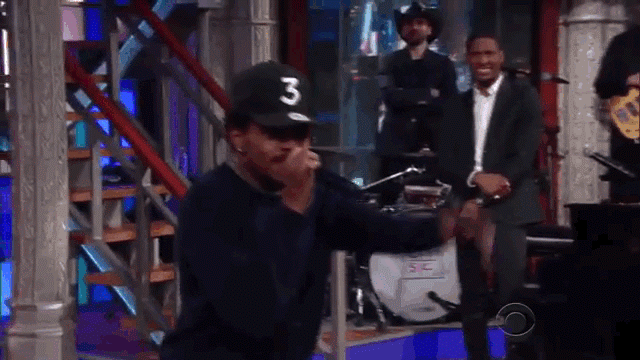 The performance got the crowd going, but after ending the segment with two booming mic drops, Colbert might not invite Chance and Skrillex back again.
"These are really expensive," Colbert deadpans.
[via Digg]