"I want Taco Bell." These words have been uttered countless times over the years by inebriated twenty-somethings, looking to score a chalupa or a Crunchwrap Supreme between the hours of midnight and 4am. The phrase took on a new significance this week, however, when Jake Booth awoke from a 48-day coma and immediately announced his desire for some fast-food Tex-Mex.
A 35-year-old veteran and former Sheriff's deputy, Booth fell into a coma after suffering a heart attack brought on by a bad case of pneumonia in February. According to USA Today, he had to be airlifted to a hospital in Tampa, Florida, and his family feared he would never wake up.
Having endured a major loss of oxygen to his brain, Booth surprised doctors when he finally awoke from his coma after more than a month. He was able to recognize his children, and though he had difficulty speaking due to a tracheotomy, it was clear almost immediately that he was asking for something.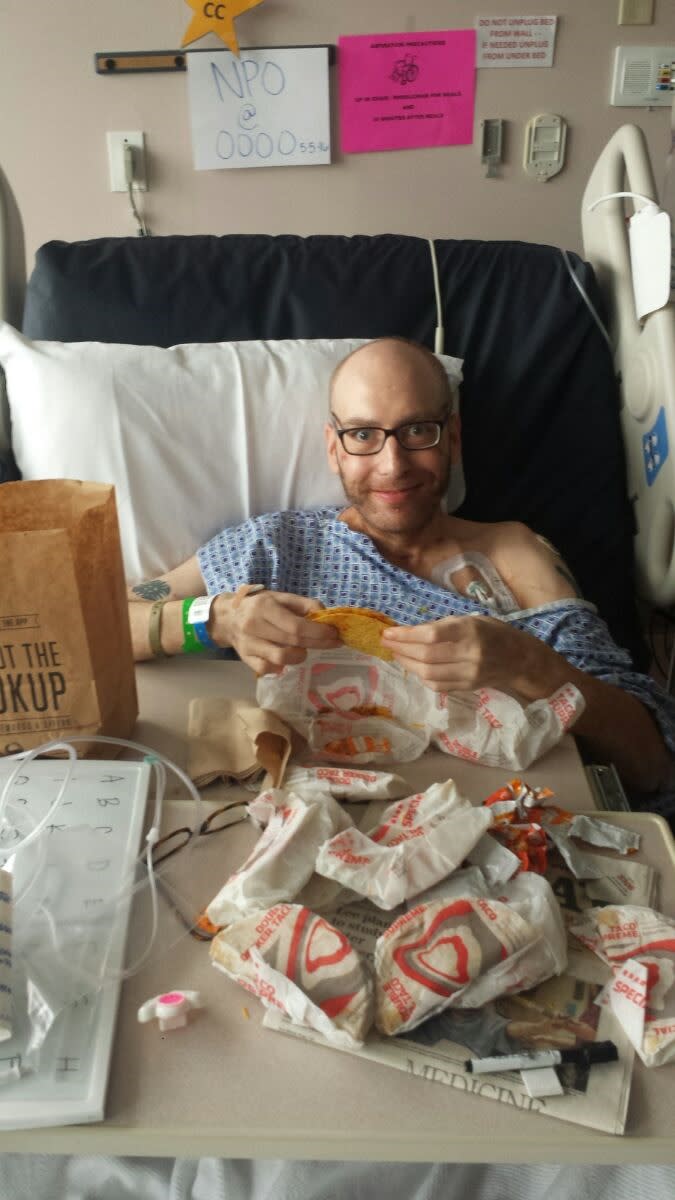 "He actually said, out loud, 'I want Taco Bell,'" Jason Schwartz, Booth's older brother, told USA Today.
Still, Booth would have to wait another 22 days before he could eat solid foods. After being cleared by his doctors, Booth was finally able to enjoy 8 1/2 (we guess he got full) crunchy tacos from the fast-food chain.
"We'd all been waiting an entire month for him to eat those tacos," Schwartz said. "It was symbolic of the entire thing — more of a metaphor of him having woken up and being given a second chance at life."
Even so, Booth's family is struggling to pay his medical bills, and Schwartz is hoping his brother's story will help raise $50,000 on GoFundMe.
Taco Bell, for its part, sent Booth a sweatshirt and a note, though maybe they could throw some of that Yum! Brands money his way, too.
[via Grubstreet, USA Today]