Pizza is practically a natural resource in Italy. Back in March, the Italian government petitioned the United Nations to officially recognize the dish as part of the country's cultural heritage, and earlier this month 100 chefs in Naples created a mile-long pie using 4,400 pounds of flour, 3,500 pounds of tomatoes, and 4,400 pounds of cheese. 
Italy's long, obsessive love affair with pizza is well-documented, but now, thanks to a court ruling from a judge in the northern city of Padua, the food can also be used to make alimony payments.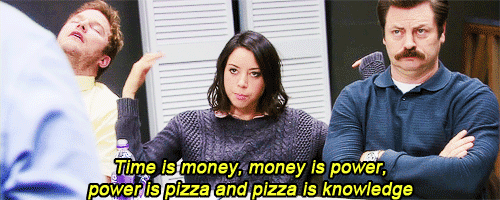 On Friday, Il Gazzettino reported that after his divorce a pizza-maker was order to pay €300 (or roughly $334, USD) to his wife for child support each month. Unable to make the payments, the man—who's identified only as NT in the report—decided to make his daughter an equivalent amount of pizza every month. According to Life in Italy, a pizza in the country costs between €4 and €6, so the chef's daughter would have to eat roughly 60 pies in 30 days. Unsurprisingly, the pizza-makers ex-wife was less than pleased, petitioning the court to make him pay using, you know, actual money. 
Still, the judge, Chiara Bitozzi,​ sided with the father, finding pizza to be a suitable substitute for cash. 
"Since he does not earn enough to make the full payment … it was acceptable to continue paying the alimony with his culinary creations instead," she wrote in her decision.  
[via The Independent, Uproxx, Il Gazzettino]