At the time of his death, Christopher Wallace—better known by his stage names, the Notorious B.I.G. and Biggie Smalls—weighed close to 400 pounds, famously rapping about his love for buttercrunch cookies and chocolate milk on his records.  
On Saturday, Biggie would have turned 44. And over the course of the last week, the late MC has been honored with his own street in Brooklyn, and remembered by friends, family members, and former collaborators for his larger-than-life talent. But despite the many personas Biggie embodied before he was fatally shot in Los Angeles in 1997, one thing remains abundantly clear: the man always knew how to eat.
Over the weekend, Pigeons & Planes spoke with a man named Robert Cagle (also known as "Zauqael") who claims he knew Biggie before he signed his deal with Bad Boy Records—back when the Brooklyn MC was taking a break from New York City to hustle in North Carolina. Zauqael shines a rare light on the rapper's life before the fame and fortune, painting an especially vivid portrait of what Biggie liked to eat in the early days.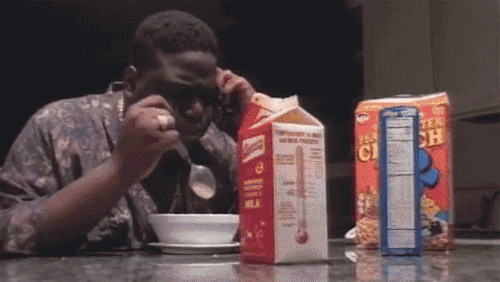 "We used to go to this place called the Waffle House and they used to have the steak and eggs and all that," Zauqael said. "And then another thing, we used to go to the House of Pancakes that was located near NC State. And we used to get a carafe of grape juice with the cheese and eggs and the T-bone steak."
Zauqael's account backs up the line on "Big Poppa" where Biggie raps about filling his belly with "a T-bone steak, cheese eggs and Welch's grape" before sex. But apparently the rapper also had a craving for Häagen-Dazs, stealing his roommates' supply, and then filling the empty ice cream cartons back up with bread to cover his tracks.
"[H]e used to eat my shit thinkin' I'm not gonna get it because I don't eat it like they did. My ice cream could stay in there two weeks and I might not never even go and touch it or even get it out the freezer or nothing," Zauqael remembered. "But he made sure if I did go to touch it, that it would feel like there's ice cream in it. He had the shit stuffed with bread."
"He said, 'Aw man, I didn't want you to get mad,'" Zauqael added. "Everybody used to have to put names on their shit because of him, man."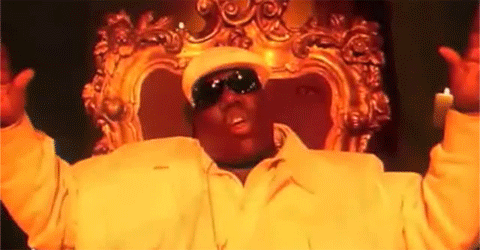 [via Pigeons & Planes]