Being a struggle rapper is often, well, a struggle. First, one has to go through the many trials and tribulations necessary to cook up those mixtape lyrics. Then, there's the issue of procuring basic necessities like food, shelter, and, perhaps most importantly, somewhere to record.
Even though McDonald's has been accused of being stridently anti-struggle rap in the past (a hoax last year claimed a teenager had been fired for placing his mixtape in children's happy meals), it looks like the fast-food chain is trying to re-brand itself as the mecca of mediocre hip-hop.
The Golden Arches may soon represent the golden era for underdog, bootstrapping MCs, as McDonald's recently unveiled plans for McTrax—a placemat that allows customers to build beats and lay down vocal tracks while they munch on chicken nuggets and Big Macs.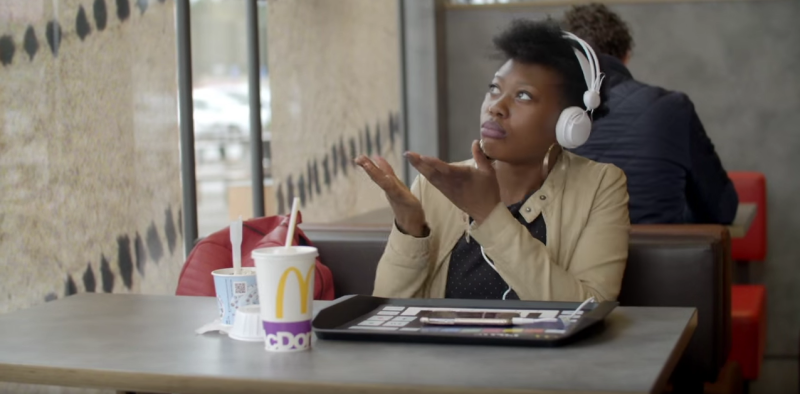 McTrax—which requires an app and uses a customer's iPhone speaker to play music—is debuting only in the Netherlands, but hopefully it will reach under-served struggle-rap epicenters in America before too long.
"Creating music can really trigger creativity in young people," a video for the product explains. "That's why McDonald's in the Netherlands introduced McTrax."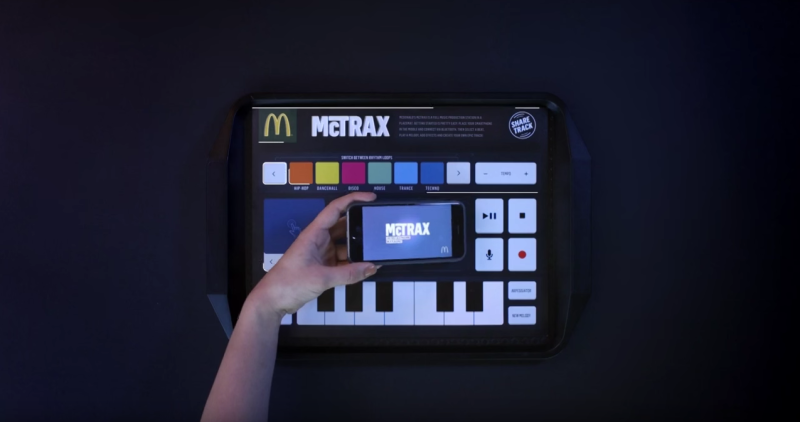 In the past, aspiring rappers have set up full recording studios in Starbucks and tracked whole albums at Apple Stores. But for the first time, it seems a major chain is actually encouraging this kind of behavior. It's only a matter of time before the Hamburger Helper shows up to lay down its followup to Watch the Stove.
"This is exactly what McDonald's is," the company's Dutch branch said in a statement to Adweek. "A place to have fun and experience great moments, for everyone."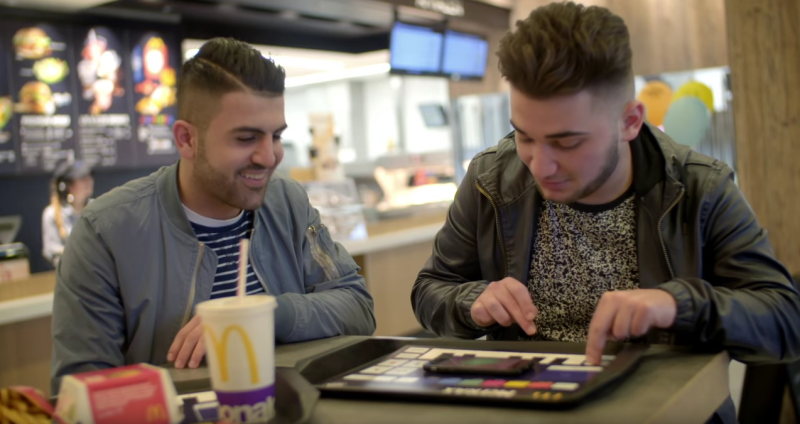 [via Fortune]