College students looking to ball out on a budget may want to seriously consider studying abroad in Japan. According to Rocket News 24, Tokyo's famous Michelin-starred ramen restaurant, Tsuta, is partnering with convenience store chains Circle K and Sunkus to create a new brand of gourmet instant noodles. 
Tsuta achieved international fame last year after it became the first ramen restaurant in the world to be awarded a prestigious Michelin star. Now, the nine-seat noodle shop is broadening its horizons by setting its sights on slightly less lofty goals. For just ¥498 ($4.53, USD) customers can soon indulge in a bowl of thin noodles and soy-based broth favored with chicken bullion without having to wait in the restaurant's notoriously long lines. The shop's packaged noodle dishes will be available from May 24 until June 20, and is meant to be eaten cold during the country's hot summer months.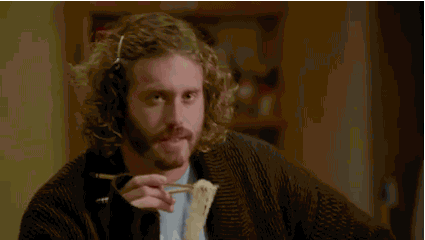 Instant ramen was created by Japanese inventor Momofuku Ando in the wake of World War II. Attempting to solve a food crisis, Ando discovered a way to preserve noodles through flash frying after dumping the ingredients in a boil vat of tempura oil. 
"Instant ramen noodles became an Instant success," a short video on Ando created by CNN's Great Big Story explains. "Ando's products gained notoriety when he introduced the packaged ramen in the 1950s and later Cup Noodles in 1978. His company began selling upwards of 40 billion units every year and Momofuku Ando became a culinary icon in Japan."
[via Rocket News 24]