The Miami Heat may have been knocked out of the playoffs last week, but win or lose, 2016 marked an incredible season for the team's 26-year-old star center, Hassan Whiteside. Heading into the summer, Whiteside is expected to be one of the most highly sought-after players in free agency, and Heat president Pat Riley has already said he's making the former D-League journeyman his number one priority.
"He's a game changer. I don't think he's even reached his real ceiling in a couple areas of the game," Riley told USA Today. "I want to build a team that can win, and [Whiteside's] got to be part of that."
Now, as Whiteside made his triumphant return to Snapchat this week, basketball fans finally know the secret to the center's success: red velvet cake.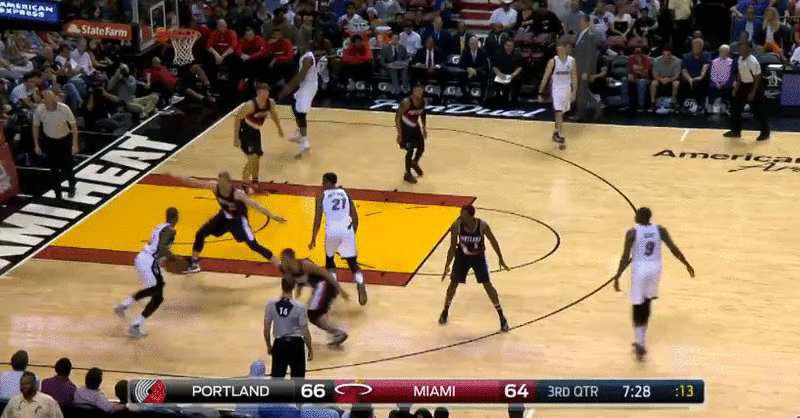 In a series of videos posted this week, Hassan can be seen fawning over the dessert. He nicknames the cake "church" while his friend is inexplicably building a drone at a desk. 
"I'm gonna name this cake 'church' because all I can say is, 'Lord, Lord, Lord!'" Hassan says in the video. "You wanna go to church? This cake is church. Yeah, you see, your boy got the drone, he's putting a drone together. Be nervous."
Later, as Hozier's "Take Me to Church" plays in the background, Hassan brings the cake out to his balcony and holds it up to the sky. "I got to give it back to the heavens," the caption on the video reads. 
But Whiteside isn't the only Miami resident with a fondness for the dessert. Last summer, DJ Khaled brought First We Feast along as he ate a slice of red velvet cake at his Miami restaurant, Finga Licking.
[via Alysha Tsuji​/YouTube]