Earlier this week, Eminem took to the lyric annotation site Genius in the hopes of shedding light on a few bars from "Phenomenal," a track the rapper penned for the Jake Gyllenhaal fighter-flick, Southpaw, last year. 
"Everyone said the chorus was wack to this song but I was just trying 2 be phenomenal and get my sing on," Em wrote, instantly silencing all the haters. (In the video for "Phenomenal," the rapper instead silences the haters by beating them with fish.)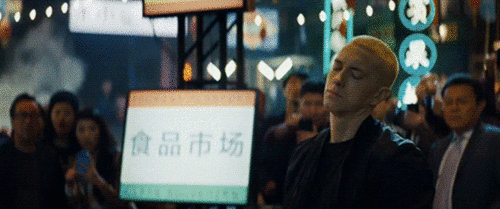 Still, the most important revelation came when Em attempted to unpack the poetics behind the line, "Let me self-empower you, when you're down and they're tryin' to clown the fuck out of you​."
Buried deep within those lyrics could be a clue to the name of the rapper's next album. 
"I don't know why people have suggested I name my next album Empower or Empart. This has been said to me so many times over the years," the rapper wrote in his annotation. "If I were to name an album with such a stupid play on my name it obviously should be called Empanada."
There you have it, Eminem's next, groundbreaking record could be named after a flaky, half-moon pastry stuffed with meat and vegetables. The rapper did, after all, just collaborate with the clothing company Unfortunate Portrait to bring you the "Mom's Spaghetti" t-shirt that we've all been waiting for.
But whether you decide to cop the shirt or not, just make sure you keep your ears to the street for that new Empanada leak.... 
[via Genius]