We spend a lot of time freaking out—often unnecessarily—about shortages in this country: the Chipotle carnitas shortage, the Super Bowl chicken wing shortage, the bourbon shortage, and so on. But finally, Bloomberg brings word of a food surplus that sounds too good to be true: "The U.S. Is Sitting on a Mountain of Cheese​," hitting the largest stockpile of curds since 1984.
The nation's exploding cheese inventory is tied to fluctuations in the international cheese market—in particular, how cheap dairy products coming out of the European Union have become. Bloomberg reports that "a glut of milk, plunging prices and a weakening euro mean the EU has been able to grab customers in Asia and the Middle East, while U.S. sales have fallen."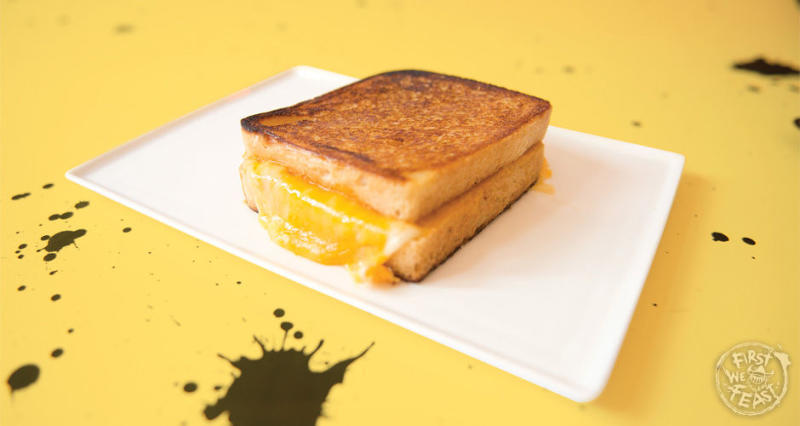 In fact, Bloomberg also notes that European dairy prices have dropped so much that "the U.S. itself has become the new No. 1 customer for some products—imports of EU butter doubled last year and rose 17 percent for cheese, according to the European Commission."
All told, the U.S. was holding 1.2 billion pounds of cheese inventory at the end of March. That's not good news for domestic dairy farmers or cheese-makers. To help correct the global curds imbalance, we're hoping to see a lot more of this in the near future:
Seriously, guys—we've got to eat this cheese! No one else is going to do it for us.
And remember: If you need help perfecting your grilled-cheese game, we've got you covered.
[via Bloomberg]