The Greeks may have been the first to put candles on their cakes—to make them glow, as a tribute to moon goddess Artemis—but we can thank the Victorians for shaping American birthday celebrations as we know them today. In the 19th century, wealthy parents realized a great way to show off their wealth was to throw over-the-top parties for their children, which doubled as a way to teach their tykes proper etiquette. Freestanding cakes came into favor with the invention of the freestanding stove. The soundtrack to these events, "The Birthday Song," appeared in the 1930s, and with it came a new era of American birthday parties featuring cake, entertainment, and singing—and maybe some party hats, if you were lucky.
While those traditions live on in homes across the country, they are peculiarly enshrined in the culinary halls of corporate America too: chain restaurants like T.G.I. Fridays, Olive Garden, and Señor Frogs, whose artifice and kitsch are a fertile breeding ground for a specific brand of gonzo celebration. Witnessing the experience firsthand harkens back to childhood nostalgia (or spring break in Cabo); but, even more so, it reminds us of their show-stopping power, a spectacle that predates the "OMFG" reaction elicited by doughnut cones tailor-made for Instagram.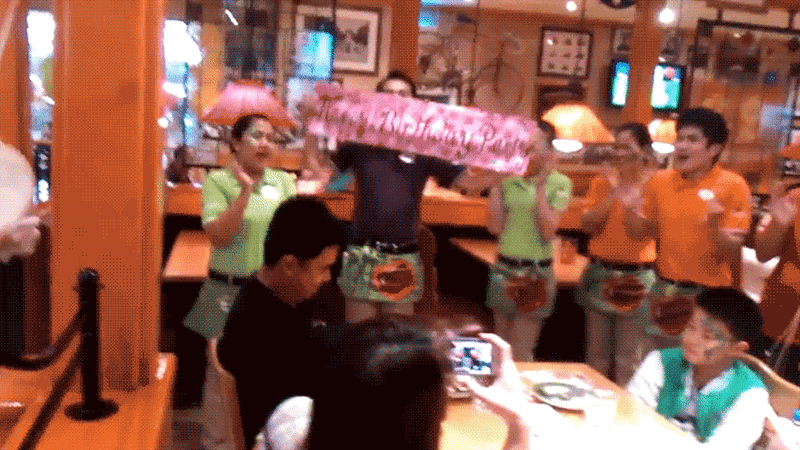 In effect, these over-the-top parties are brilliant marketing ploys to celebrate life's biggest events, and ones that can be spun for any corporate identity. Tacky Americana? (T.G.I. Friday's) Tacky Italian-Americana? (Olive Garden) Spring Break Bonanza? (Señor Frog's) Pyrotecnics? (Benihana) Breakfast when you're wasted after forcing your friends to buy you shots all night? (Waffle House). A birthday celebration is a distillation of each restaurant's signature brand of kitsch. That even extends to the song performed in front of your table, which might include lyrics like, "Fried chicken, country hog, it's your birthday: Hot dog!" (Until recently "Happy Birthday To You" was copyrighted.)
In the glare of a restaurant's fluorescent lighting, flanked by an army of identically dressed performers, you are undeniably star of your own birthday show—the center of attention in a competitive world of onion blooms and totchos. But here, unlike in other restaurant settings, that type of ego-trip is forgivable given that the entertainment is just as much for bystanders; it is a friendly reminder that they could have it this good too.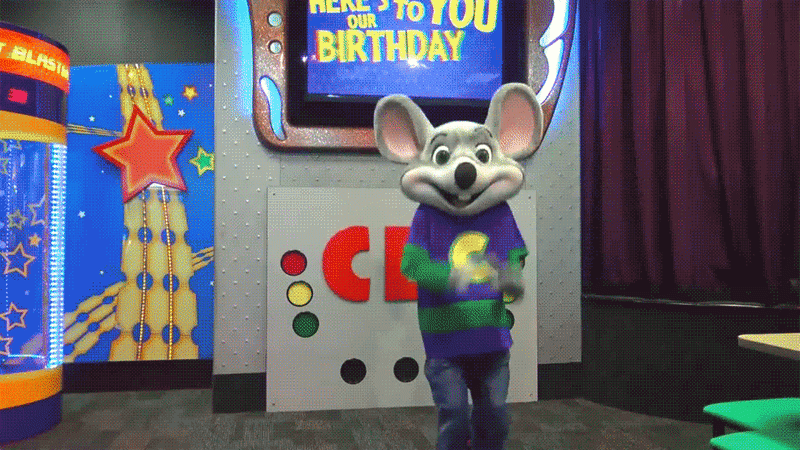 On a birthday—when you're there to be big and loud—a chain restaurant fulfills its true calling. Señor Frog's is at its most Señor Frogg-y, forcing a crowd to sing for you and parading you around with a balloon animal stuck to your head. It's like you're at the circus, only you're drinking an overpriced margarita and you're the beautiful freakshow. Few would argue that it's the best way to experience a chain restaurant in all its artificial glory.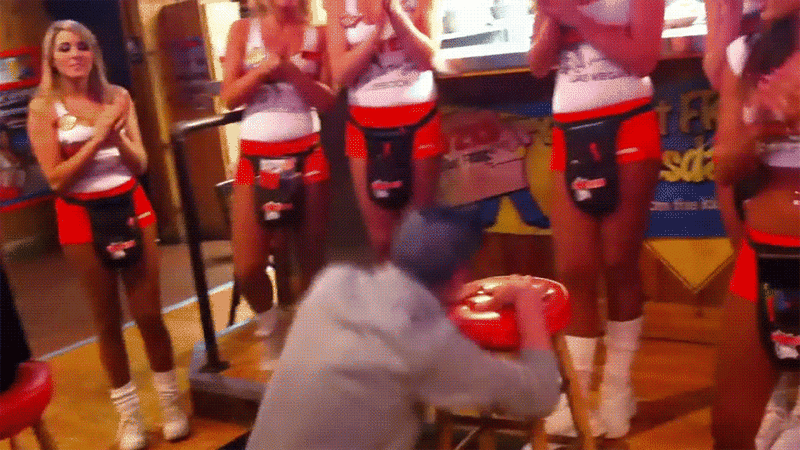 Birthdays, as Hooters and Benihana would have you believe, are not for wearing something constricting while sitting in an upholstered chair. That's what the opera is for, and nobody goes to the opera on their birthday! You're more likely to enjoy yourself toasting cheekily with cloying mudslides at Applebee's, or dancing to Rihanna at Señor Frog's (like this 78-year-old), or having a stranger pours a shot of liquor in your mouth, swirl your head around, then ask you to blow out a burning paper flower with your boozy breath, like Grandma Pam. Nobody really wants to be on MTV Spring Break, but sometimes we want to feel like we're in that hyperfictionalized world of scream-y partying and fountains of liquor—just for an hour or two—while we celebrate the number of years we've been alive. Green and red neon lights hide all wrinkles, and if they don't, there are always balloon animal hats to hide under.