Parts Unknown host Anthony Bourdain revealed earlier this month that he is really over food TV shows. He finds them to be too fake and commercial, and only really likes what Eddie Huang and Action Bronson are doing these days: "[What they are] doing is really refreshing for exactly that reason. They talk like they do in real life." While Bourdain is often right about a lot, he may have gotten this wrong.
There's glut of new food TV shows that are worth freeing up space on the DVR for—or firing up in your browser, as the case may be. Admittedly, for a while there, food-based television devolved into a chaotic mess of competition show after competition show trying to replicate the success of Top Chef, and an endless stream of cooking shows featuring the same cast of characters. The only thing worth watching on the Food Network for a few years was Diners, Drive-Ins, and Dives re-runs to see kewl kulinary d00d Guy Fieri stuff eight-layer sandwiches in his mouth.
While those are still around, networks and online platforms are becoming more experimental with their food programming. They are now leaning heavily on cinematic camerawork (Chef's Table), fictional series (Feed the Beast), and unexpected celebrity hosts like Zac Efron (and his abs).
Here are five upcoming food shows two work into your regular rotation of Game of Thrones and Scandal.
1. 

Chef's Table

(Season 2)
The second season of the Netflix original series looks even more gorgeous than the first, if that is even possible. Director David Gelb, of Jiro Dreams of Sushi fame, will focus on six different notable chefs around the globe this seasons including Dominique Crenn (Atelier Crenn, SF), Alex Atala (Dom, Brazil), and Grant Achatz (Alinea, Chicago). Brace for seriously beautiful food porn and stunning camera work. It is available for streaming starting May 27.  
2. Unnamed Zac Efron Show
The High School Musical star is teaming up with MTV on a show about "travel, food, and culture." While that might sound like a really boring and obvious description, Efron will serve as executive producer and host, which is good news for viewers sick of the same four people hosting food shows. (Plus, he is quite easy on the eyes.) Per the press release, Efron promises to look past  the "extravagant and obscure in food to explore the artistry, storytelling and journeys in what we eat, and the issues and experiences surrounding what we find on our plates." There is no air date yet.
3. 

Going Off the Menu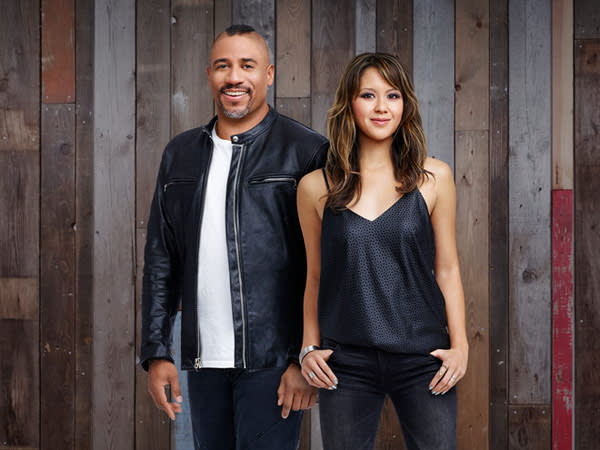 Bravo, the network behind hit food show Top Chef, just launched a new digital series that stars documentary filmmaker Liza de Guia and Food Network Star finalist Russell Jackson. Unlike many food shows, it doesn't try to cover a number of cities around the country and the globe, nor does it center on restaurants that are media darlings. Instead, the show focuses solely on the underground dining scene of Los Angeles, one of America's most exciting food cities.
4.

At Home With Ayesha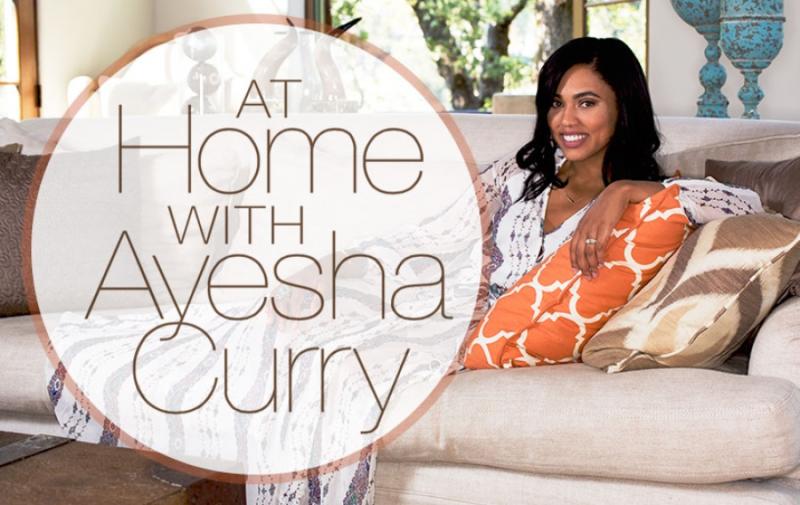 Ayesha Curry, the wife of basketball superstar/Burger King model Steph Curry, is not only writing a cookbook, but she has also landed a show on the Food Network. No doubt Riley—her daughter, and the Internet's favorite toddler—will likely be making appearances. Hopefully she and Steph will go head to head again.
5. 

Feed the Beast
It stars Ross! What more do you need? Okay, fine...David Schwimmer is not reprising his famed Friends character, but he is starring inn the show with actor Jim Sturgess. The two play friends who open a fancy Greek restaurant in the Bronx , where they have to deal with the up and downs of the New York restaurant world, not to mention criminals and corrupt officials. It airs May 31 on AMC, the channel behind Breaking Bad.