Brothers Green Eats, the culinary masterminds that taught us how to make Taco Bell gorditas and Wendy's chicken sandwiches from the comfort of our homes, dropped a new video on Monday—this time turning McDonald's fast-food classics into Chinese takeout-inspired madness.
"I fall asleep one night and I wake up and [I'm like], 'Oh my god, I have a dream.' And in this dream McDonald's and Chinese takeout, they come together," Josh Greenfield says in the video, sporting a t-shirt with the words "accidentally offending chefs since 1995" emblazoned across the chest. "[With] Chinese food, you've got your General Tso's chicken, you've got your egg rolls, you've got your dumplings, you've got your sesame chicken—​all kinds of stuff. We wanted to see what would happen if we took the two and merged them into one."
"Let's make this love child a reality," Mike Greenfield adds.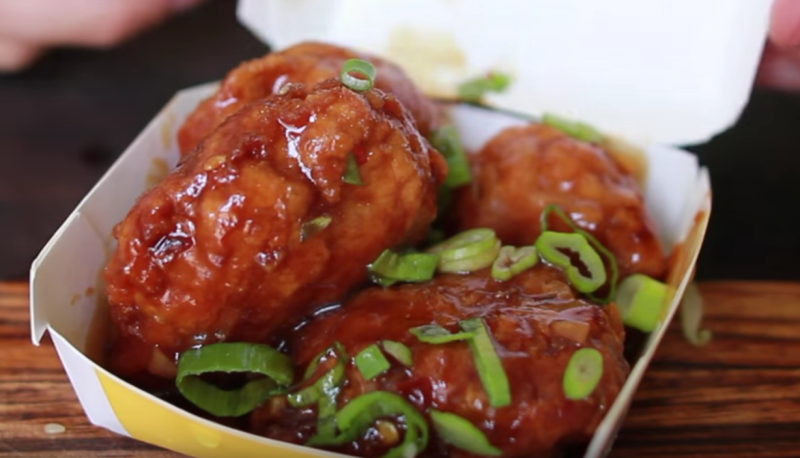 The brothers (who also co-host a cooking show for MTV when they're not whipping up fast-food fusion on YouTube) proceed to concoct two Frankenstein-like creations: crispy General Tso's chicken nuggets with barbeque sauce, and beef and broccoli Big Macs with sesame pancake buns. In the yet-to-be-released second installment of the series, it looks like Josh and Mike will be creating some orange sesame chicken sandwiches, French fry egg rolls, and—​​perhaps most frightening of all—​​​"McSpare Rib" pork buns.
"This is unlike anything that we have ever done," the video's description reads, "and is sure to blow a hole in your mouth's mind."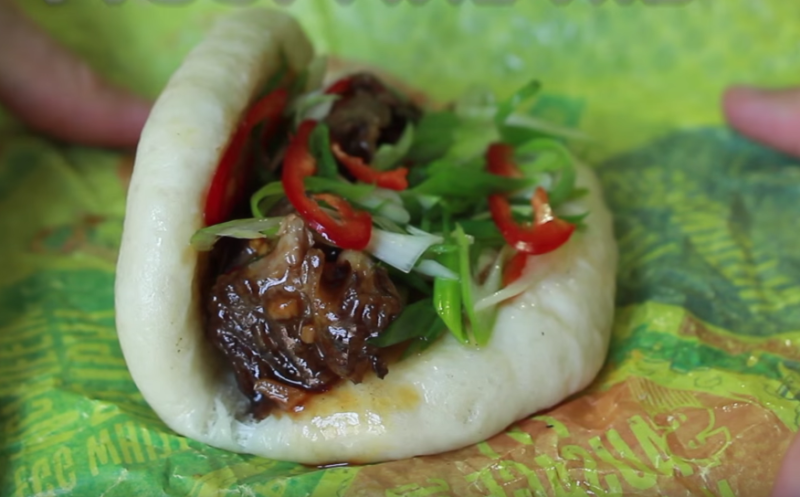 [via Digg]