America's obsession with Japanese food culture is no fluke. After all, the country's most important culinary icons speak to us on a deeply fundamental level. (Never underestimate the influence of a lazy, butt-naked egg.) But even more so, its innovations across the board check all the appropriate boxes: kitschy, visually arresting, and, at times, downright bizarre. 
That same formula extends to Japan's snack game, which, when you take a moment to admire the packaging and design ingenuity, is miles ahead of the curve compared to anything you'll find in the aisles of your local Duane Reade. In some ways, Japanese snacks revert you to a starry-eyed child, in awe of the simple wonders of the world—no one would fault you for being as impressed by the clever way the cookie box as you are by the cookies themselves. These are standards we have come to expect.  
While it's true that some Japanese pantry staples like like Hi-Chew, shrimp chips, and Pocky have transcended niche Asian snackery and made their way into the mainstream (i.e., 7-Eleven), we figured the mastery of Japan's Snackdom was worth exploring more deeply.  Fortunately, snack-subscription company Munchpak answered our call, curating a package of candies, cookies, and treats that left us feeling both elated and confused, but ultimately happy to be global snackers in 2016. Here are 19 Japanese snacks to try before you die.
Tasting Panel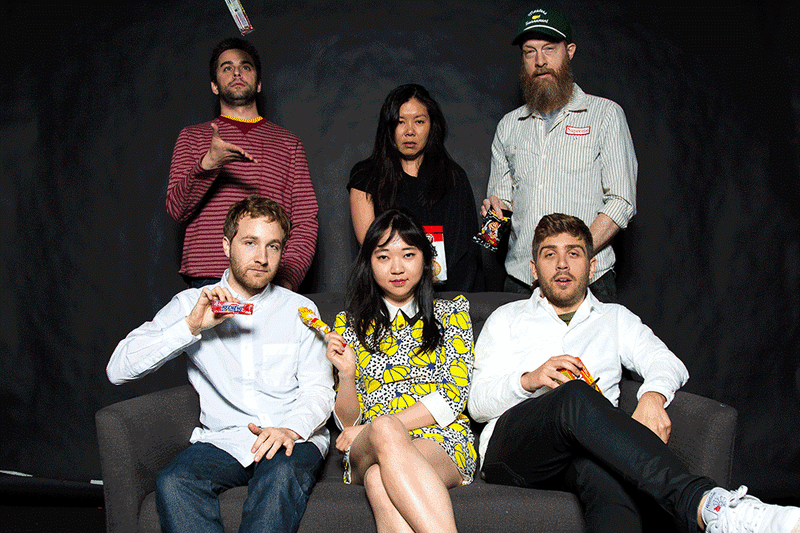 Russ Bengston, senior editor at Complex. Has considered using Pocky as chop sticks. (@russbengston)
Justin Bolois, features editor at First We Feast. Struggled immensely to open these 19 snacks, despite their flawless design. (@justinbolois)
Sarah Honda, brand manager at First We Feast. Just living for the next bag of pizzeria pretzel combos. (@sarah_honda)
Kristen Kim, writer at Complex. Considers herself a human shrimp chip. (@kristenyoonsoo)
Brendan Dunne, editor at Sole Collector. Prefers no room service—just snacks and shit. 
Dan Resnick, snack correspondent for First We Feast. Does not object to the nickname "Donut Dan."