Google knows all your secrets. It knows when you're trying to find that last-minute brunch recipe to impress your friends, and it definitely knows when you Postmate a stack of burritos at three in the morning. (Not to mention more, uh, nefarious searches. But we won't go there...) 
But with great power comes great responsibility, and lucky for us, Google chooses to use its power for good. On Thursday, the tech company released data detailing today's biggest food trends using the top searches from its users. The queries were monitored from January 2014 to February 2016 and the results show everything from pasta's come up, to America's growing distaste toward celebratory desserts. Here's what we learned: 
People love to search for pasta.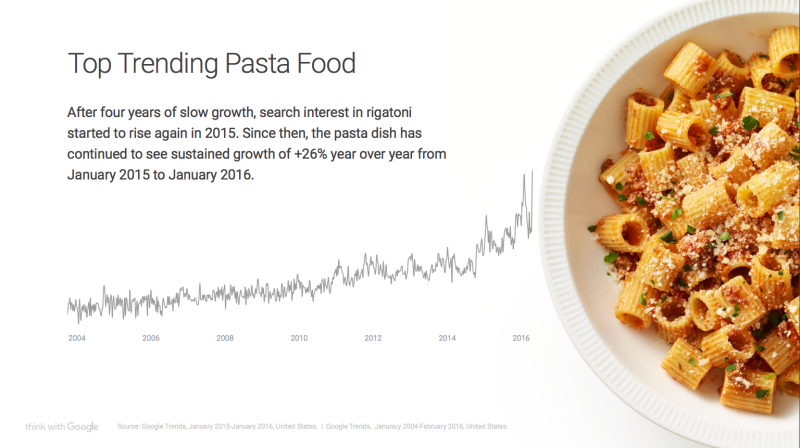 Google searches for pasta have steadily risen over the last two years despite some low numbers between 2011 and 2014. The pasta of the moment? Rigatoni. 
It's all about pork shoulder now.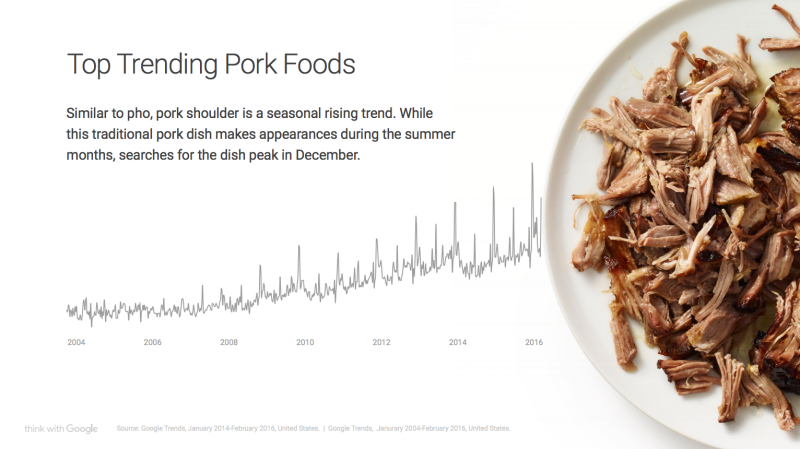 Move over bacon and pork belly, there's a new slice of the pig in town. 
Turmeric is Google's rising star.

According to the data, searches for this ingredient rose a whopping 56% from November to January of this year.
Wedding and Sweet 16 cakes are on the decline.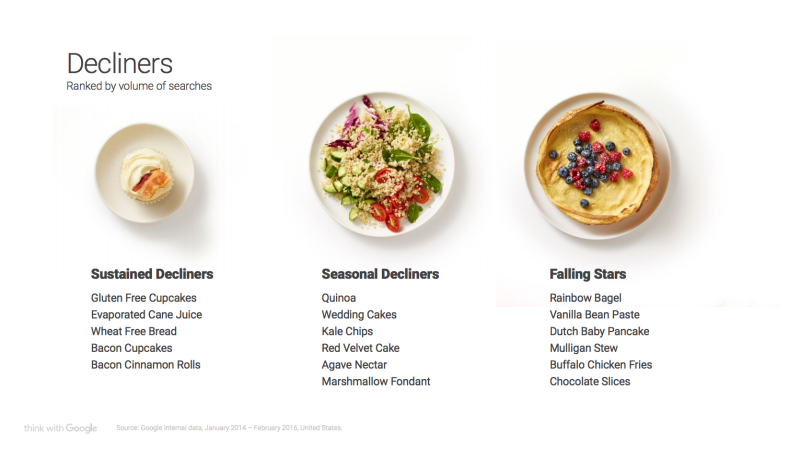 We can probably blame the end of MTV's My Super Sweet 16 for that one.