Though for the last two years Clark—a kid-friendly bear with a backwards hat—has been the official mascot of the Chicago Cubs, this postseason the team's real good luck charm was none other than Bill Murray. Taking a break from his day job as a Brooklyn bartender, Murray has been with the Cubs every step of the way, cheering proudly at Wrigley Field, traveling to away games in Cleveland, and singing "Take Me Out to the Ball Game" in the style of Daffy Duck.
On Wednesday, the Cubs finally snapped a 108-year World Series drought, beating the Cleveland Indians in a Game 7 nail-biter. Like any real member of the team, Murray, an Illinois native, was in the clubhouse after the game, dumping champagne on the players and the team's president, Theo Epstein.
"I've been imagining this for a long time," Murray told the Chicago Tribune, his face covered with a mixture of tears and sparkling wine. "I didn't think it would happen in Cleveland but I thought it would happen."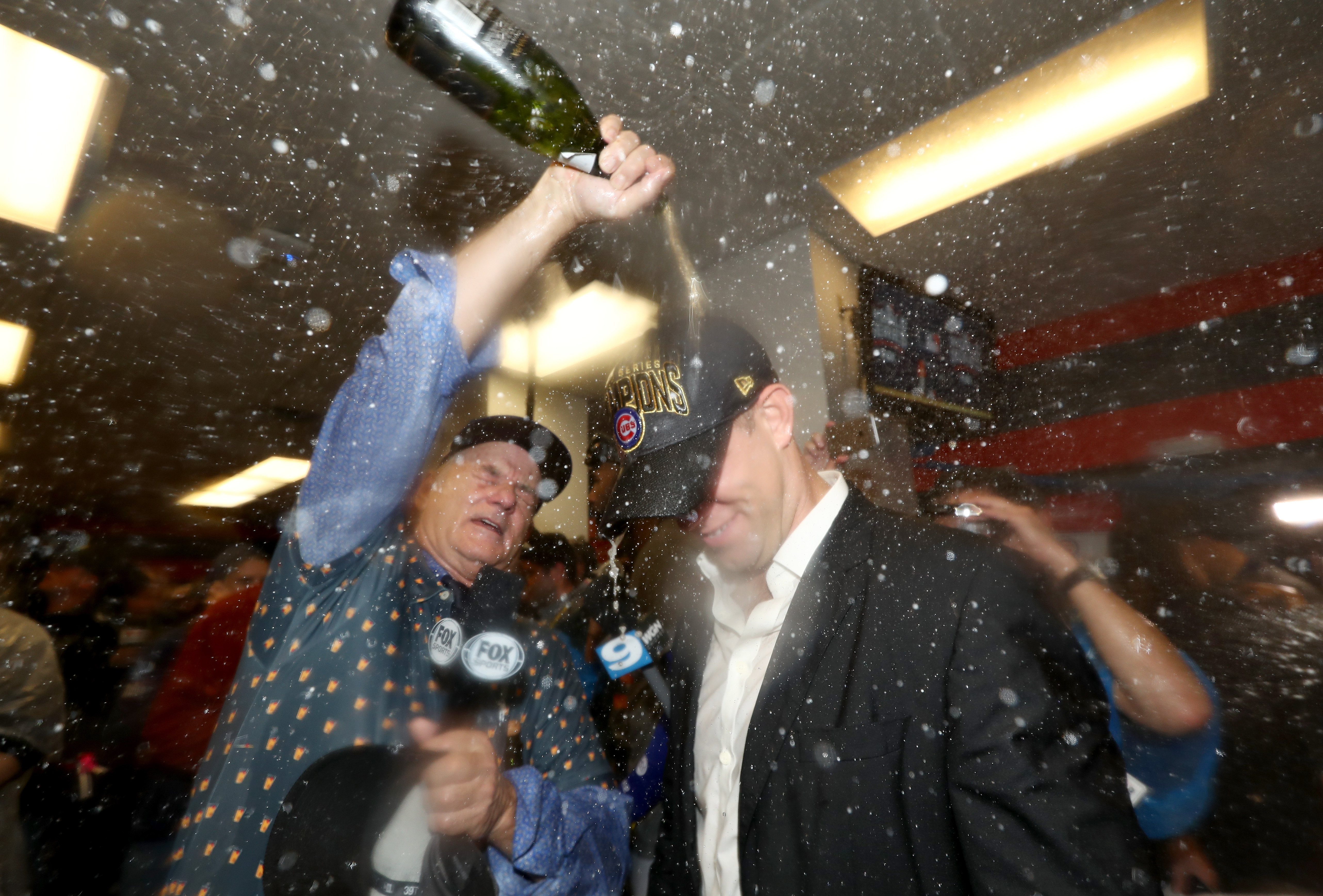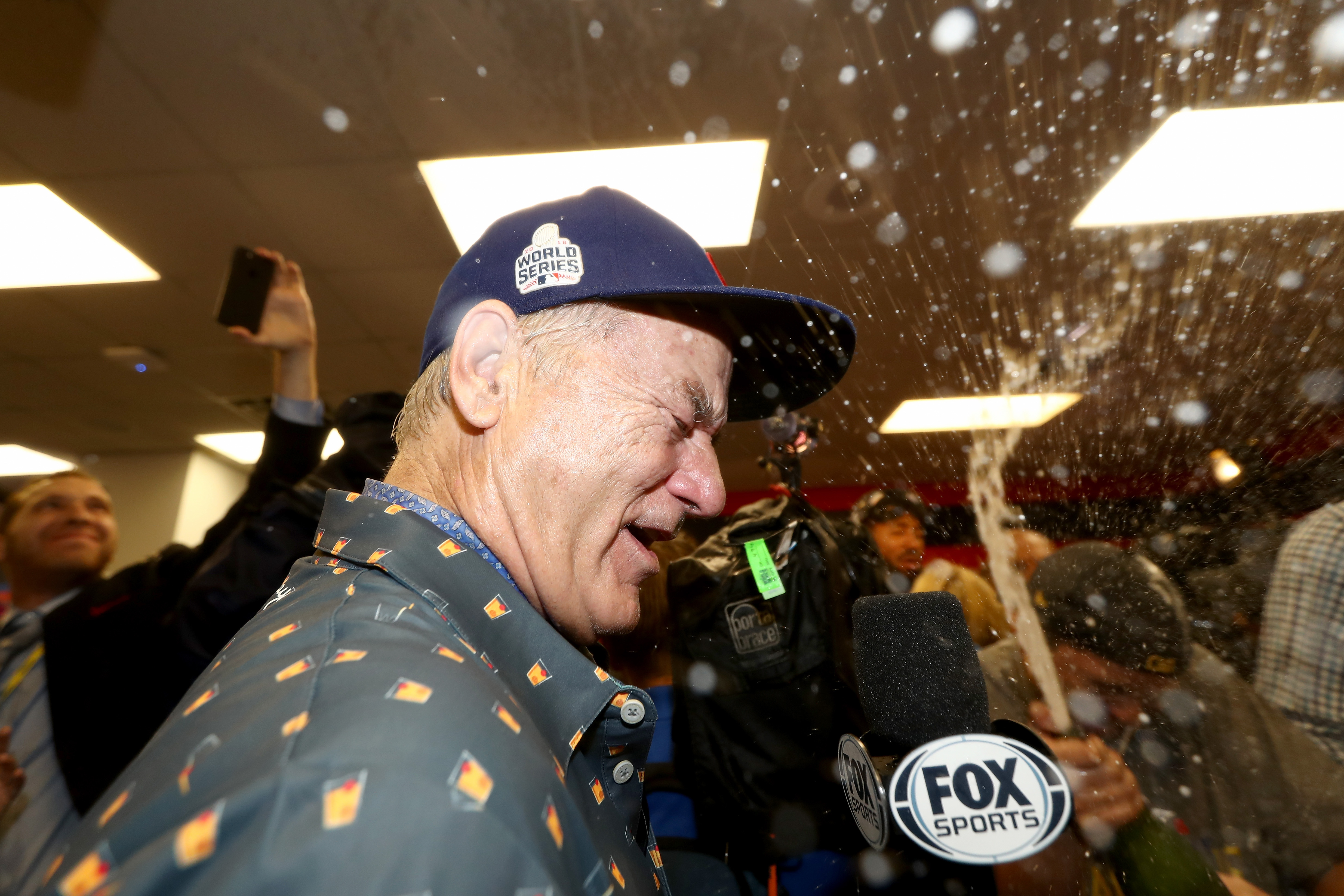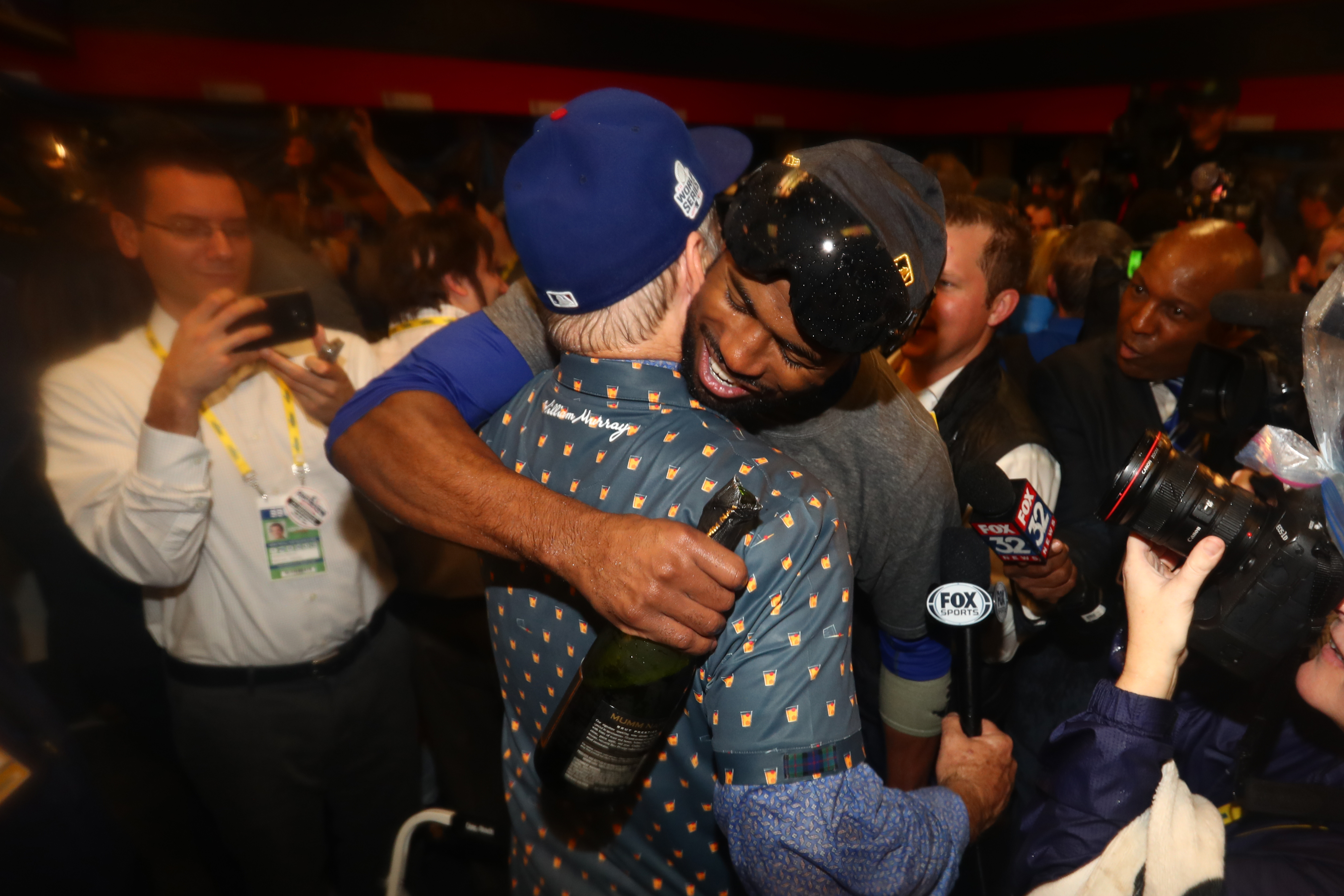 Later, in an interview the St. Louis Post-Dispatch's Jose de Jesus Ortiz, a puffy-eyed Murray chugged the last of his bottle before asking the columnist if he could recycle for him. 
"You believe in something, and it was true and beautiful," Murray said. "Dreams come true."