Though in recent years Matthew McConaughey has become best know for crushing tallboys of Lone Star into flat circles of existential conundrums, the bourbon brand Wild Turkey announced on Monday that the actor will now serve as the company's new creative director.
And while McConaughey's persona is so tailor-made for a bourbon brand that the partnership feels borderline comedic—from his rugged, Texas upbringing to his "Alright, alright, alright" catchphrase from Dazed and Confused—the actor will not only star in Wild Turkey's new ad campaign, he'll also help craft the company's new vision.
"[McConaughey will] serve as the chief storyteller for Wild Turkey both behind the camera and in front of it, reintroducing the world to the legendary bourbon brand," the company said in a statement to Ad Age.
In a short documentary announcing the partnership, McConaughey explained how Wild Turkey approached him several years ago to star in one of their campaigns. The actor liked the concept, but having recently graduated from the rom-com circuit of Failure to Launch and Fool's Gold (instant classic's in their own right), he felt he deserved more creative control over the project.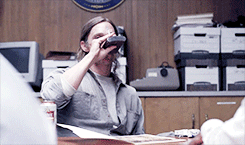 "Look, I wanna be more than just the face of a campaign," McConaughey says in the video. "I wanna have my hands in the clay of how we tell the story, and I want to be a part of the whole story, not just the character in it." 
Dressed in a plaid jacket, McConaughey goes behind the scenes with the Russells—three generations of master distillers responsible for crafting the taste of Wild Turkey. He shares a glass of pre-Prohibition bourbon with first generation distiller Jimmy Russell and samples Wild Turkey's 2007 barrels. 
"I found a story here in Kentucky, I found a story here in the Russells, I found a story here in Wild Turkey that I think it deserves to be told," he says. "I find it entertaining, I find it inspiring. We're not going to be for everybody and that's OK. If we're for you, you'll know. As Jimmy says, 'Hey, if this doesn't work. We're going to be stuck with a whole helluva lot of bourbon.' And there are worse things to be stuck with."
[via AdAge]