What's in a name? As it turns out, quite a lot.
In 2016, more goes into building a successful craft beer company than a few carefully selected ingredients, a methodical fermentation process, and a close relationship with customers. Often times, success requires coming up with a catchy, memorable label—and a battle is brewing as a result.
With over 4,200 craft breweries in the U.S., and more popping up each year, breweries face dwindling options when it comes to what they can call their new products. 
"We're literally running out of words in the English language that haven't already been taken," Brendan Palfreyman, a lawyer who handles beer trademark cases, told the Wall Street Journal. As a result, over 25,000 active registrations have been filed with the U.S. Patent and Trademark Office in the hopes of marking one's territory.
While industry brewers say things were once settled amicably, more and more cases are heading to court. In 2015, Atlanta-based company Sweetwater Brewing Co. issued a cease-and-desist letter to California-based Lagunitas Brewing Co. over the name "420." One of Sweetwater's most well known and popular beers goes by that name, and, according to the brewery, no one else could have it.
Lagunitas backed down, but then turned around and filed another lawsuit against Sierra Nevada, claiming a beer logo the company designed had encroached upon Lagunitas' popular Imperial Pale Ale logo.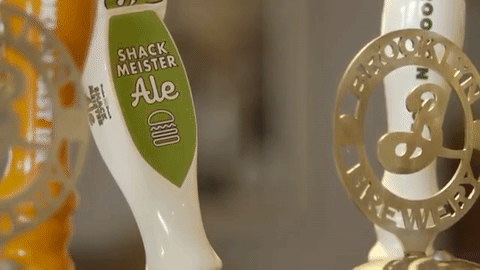 "Brand names in many ways are the most important thing that any company has," said Eric Ottaway, chief executive of Brooklyn Brewery, told the Journal. "There are only so many different ways to make IPAs."
As more and more breweries appear on the market, the name game has become increasingly contentious, moving beyond individual beers and impacting breweries as a whole. Brooklyn Brewery sued the much smaller Black Ops Brewery in California, stating its brewery name conflicted with their imperial stout Brooklyn Black Ops. After three months, Black Ops changed its name to Tactical Ops.
Tactical's co-founder Justin Campagne marveled over what Brooklyn was willing to spend to fight. "They probably spent four to five times what our company is worth in legal fees," he said.
As important as names are, there's an even more serious crisis on the horizon. According to Reuters, harsh weather conditions last summer led to a hops shortage. Now, industry sources are saying some strains are not available while others have quintupled in price. Those higher costs could eventually turn a delicious craft beverage into an expensive treat.  
[via Wall Street Journal]