Consuming copious amounts of beer on the job is usually pretty solid ground for termination, but now the Smithsonian actually wants to pay one lucky drinker $64,650 (plus benefits!) to do exactly that.
According to the Washington City Paper, the institute's National Museum of American History is looking for a beer-loving historian and scholar to join its ranks for a three-year appointment in Washington, D.C. The position is funded in collaboration with the Brewers Association, and though the right candidate will have "proven experience in scholarly research, organizing and conducting oral history interviews," the museum is hoping to put a special emphasis on craft brewers and beer culture in post-1960s America.
"We have collected food history for many years, so when we were doing the research for the exhibition, which is all about big changes in the post WW II era in how and what we eat, one thing we were curious about is the craft beer movement," Paula Johnson, a curator at the museum, told the Washington City Paper. "We were looking at wine, coffee, cheese, artisanal bread, and farmers markets. Well, this movement with small-scale, local regional beer is part of the ethos."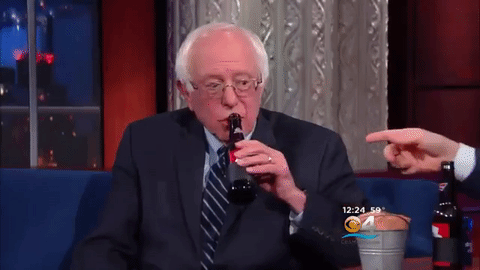 Food and beverage history has been an integral part of the Smithsonian's mission statement for years, installing a permanent food exhibition at the Museum of American History and producing the television show the United States of Drinking on the Smithsonian Channel.
Still, with the right candidate standing to make nearly 200,000 over three years, "beer historian" may soon be the most desired profession in America.
Even so, the qualifications for the job extend past beer pong titles, fraternity memberships, and keg stand records. "Candidates with an advanced degree in American business, brewing, food, cultural, or similar specialization within history are encouraged to apply," the job description reads.
[via Washington City Paper]