Selena Gomez is really good Instagram. Earlier this month, after becoming the most followed personality on the site, the 23-year-old singer told the Hollywood Reporter that Instagram was her "favorite social platform," crediting her success to a mixture of being "100 percent" herself and good lighting.​
Well, as it turns out, Gomez is getting a lot more for sipping a bottle of Coke than her record-breaking 4.6 million likes. According to data company D'Marie Analytics, which places Gomez as number one on its list of most influential media moguls, a post from the singer is worth a staggering $550,000 when it appears across Facebook, Twitter, and Instagram.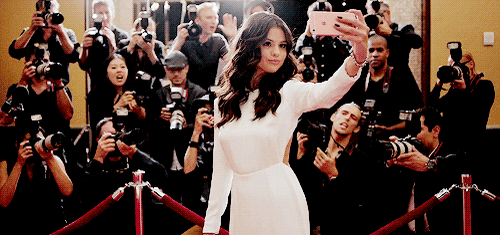 According to a similar report from D'Marie last December, Gomez—along with celebrities like Taylor Swift and Kendall Jenner—was worth $230,000 per post, a clear sign of how far the the singer's star has risen in less than a year.
"If a celebrity fits with a brand, drives engagement and inspires action, their earning potential is limitless," Ted Murphy, CEO of the tech company Izea, told Adweek last year. "Price aside, it is imperative that the brand and celebrity disclose that it was a paid engagement in order to comply with FTC rules so that consumers are not misled."​
E! News reports that Gomez gains an additional 200,000 followers every 24 hours, so who knows how much she'll be earning for her next Coke spot.
[via E! News]