When you're on the run from the law, you can work up quite a thirst. Between all those miles logged, and all that time spent dodging police, it's no wonder an escaped prisoner in Arkansas needed a beer to cool off before turning himself into authorities earlier this week.
Being held on an aggravated robbery charge, Shaun Higham, 45, originally picked his cell lock and escaped from Logan County Jail in Paris, Arkansas back on June 28. He spent more than a week on the lam, with several neighboring law enforcement agencies, as well as the US Marshals Service, working together in the hopes of finding the convict. But where a situation like this might normally turn violent—or at least dramatic—Higham's story has a different ending.
After nine days spent hiding from the law, the escaped prisoner strolled into a local bar called Mitch's Tavern, sat down for a beer, and resigned himself to his fate.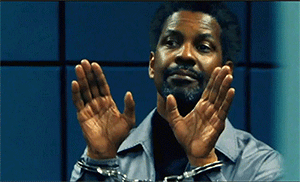 In a Facebook post on Wednesday, Logan County Sheriff Boyd Hicks said the owner of the tavern called the station to report the escaped convict. He told Hicks that Higham was at the bar, dressed in a dirty prison uniform and covered in insect bites, and ready to turn himself in. In fact, Higham had asked the owner to contact police on his behalf. 
When officers finally arrived at the scene, they found their escaped prisoner calmly sipping a cold brew inside the tavern.
"He was taken into custody without incident," Hicks wrote. "He was very cooperative and apologetic."
Those hot Arkansas nights must have finally caught up with him.
[via Arkansas Online]