Unhappy with your Starbucks order? Get a lawyer—it might just work. 
In March, two California Starbucks regulars, Siera Strumlauf and Benjamin Robles, filed a class action lawsuit alleging that Starbucks under-fills its cups by 25 percent. "[Starbucks] has saved countless millions of dollars in the cost of goods sold and was unjustly enriched by taking payment for more product than it delivers," the pair claimed. ​
At the time, the the lawsuit was seen as little more than a publicity stunt.​ But now, according to a report from the Guardian, a federal judge in San Francisco has ruled that the lawsuit will proceed to court and that the plaintiffs "may seek damages for fraud and false advertising from Starbucks Corp."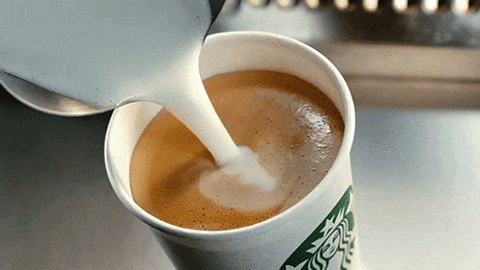 The suit, obtained in full by Eater earlier this year, claims that Starbucks has been skimping on its ingredients since 2009, when the company's baristas were first given a standardized recipe for making lattes.
Created to save money on dairy expenses, the new recipe instructed baristas to pour milk to a specific line on pitchers used for steaming. Employees were then told told to fill customers' cups to a quarter-inch below the container's rim, therefore shortchanging patrons on the 12-ounce, 16-ounce, and 20-ounce servings advertised on Starbucks' menus.
"This is not a case where the alleged deception is simply implausible as a matter of law," Thelton Henderson, the US district judge presiding over the case, wrote in his decision. "The court finds it probable that a significant portion of the latte-consuming public could believe that a 'Grande' contains 16 ounces of fluid."
Shortly after the suit was filed, the Today show sent a reporter to six New York City Starbucks stores. The journalist ordered a grande latte from each location and found that not one of the drinks contained 16-ounces of liquid. Starbucks dismissed the morning show's experiment as "unscientific." 
Class action lawsuits are often settled out of court, but now that the complaint has been approved, it applies to anyone who has purchased a Starbucks latte since 2009. In May, a customer also filed a $5 million class action suit against Starbucks, claiming the chain using too much ice in its iced coffee cups, thus short-changing customers on actual java.
Starbucks says it encourages customers who are not satisfied with their orders to return them and request a new beverage. Still, whether hot or cold, its not implausible to think that coffee drinkers may soon get a pay day from the company. Earlier this month, reports surfaced that enough money exists on Starbucks cards for the company to form a mid-sized bank.
[via The Guardian]