Craft brewers beware: the Justice Department is reportedly set to approve a takeover of SABMiller by the multi-national beer conglomerate Anheuser-Busch InBev. According to the Chicago Tribune, which cites anonymous sources "familiar with the process," the deal will be finalized by the end of this month. The merger would create a massive, $107 billion beverage empire, with the company controlling 30 percent of the global beer market. 
If the DOJ approves the deal, the decision will be the biggest merger in the history of the industry, and could mean bad news for some smaller beer labels. Eater notes that both A-B InBev and SABMiller have sold off a number of properties in order to make the merger a reality. While brands like Budweiser, Beck's and Stella Artois will remain under the company's growing umbrella, Peroni and Grolsch have been sold to Japan's Asahi.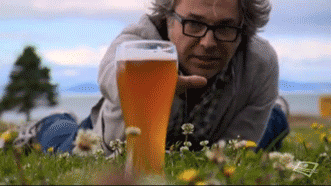 The DOJ's decision, however, may include measures to keep the behemoth from shoving true craft brewers to the sidelines, potentially limiting the conglomerate's control over the nation's coveted distributors. Still, small businesses are worried. 
"If you want to grow your business as a craft brewer, if you want to get your beer into a chain store, if you want to get your beer into the stadium, you need to use the Anheuser-Busch distributor or the MillerCoors distributor," Bob Pease, the CEO of the Brewers Association, told lawmakers during a Senate hearing in December. "Those are the only two options in most markets that have the horsepower to effectively bring your beer to the retail market."
An op-ed in the New York Times on Thursday echoed Pease's concerns, predicting the deal could mean trouble for businesses and beer-drinkers everywhere. 
"America's beer drinkers want choice. They want variety. They want quality and authenticity," the article read. "As an industry, we need to give them that—but we can do so only if the market is a level playing field.
[via Chicago Tribune, Eater]