Police are searching for a suspect in Dallas, Texas after a man was seen beating and threatening a female Burger King employee on a security tape, CBS11 reported earlier this week. The attack, which left 60-year-old Alejandra Estrada shaken and afraid to work, was allegedly sparked by an unsatisfactory milkshake.
We can all agree that even when a milkshake is bad, it's still pretty damn good. But apparently the man didn't see things this way, becoming irate and assaulting the employee. 
"He hit me in my face, and he called me names," Estrada, who claims she was struck seven times by the man, told the CBS affiliate. "He said, 'I'm going to kill you.' Oh my God. I tried to close the door, but the door doesn't [close]."
After the man complained about his drink, Estrada made two more milkshakes in the hopes of appeasing the customer. Still unsatisfied, the suspect threw one of the beverages, as well as a chair, at Estrada before jumping over the counter and chasing her into the back of the restaurant. The man only left after the woman's co-workers called 911.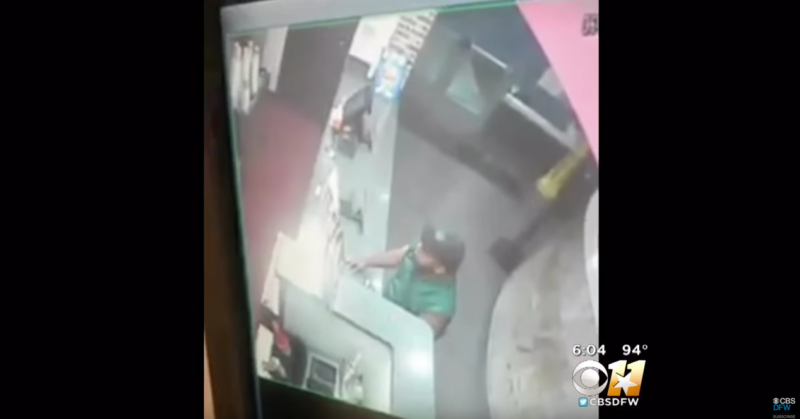 "I was very scared," Estrada said. Despite her fears—and claims that the man remains dangerous—she still showed up for work the next day. 
While Dallas police have yet to identify the suspect, there have been a rash of other attacks on fast-food workers this week. On Tuesday, a 76-year-old McDonald's worker was assaulted by two teenage girls in New York City after asking the customers to quiet their voices, DNA Info reports. The employee's injuries required medical attention, and the two suspects were later arrested by NYPD.
[via CBS11]