On 2013's "Turn Down for What," Lil Jon can be heard rapping the line "Fire up that loud, another round of shots" over and over again as the song's beat builds to a crescendo. Ever since it's release, the track's title has been emblazoned across t-shirts and memes, repeated incessantly as a nonsensical party mantra. But some three years later, it appears the shots have ultimately run out—it's finally time to turn down.
On Tuesday, the New York Post reported that Lil Jon is threatening to sue Blue and Cream, an upscale boutique in the Hamptons, for carrying a "Turn Down for What" flask. The store received a cease-and-desist letter from the rapper's lawyer, stating that Lil Jon would need to take 40 percent of the profits should the boutique continue selling the merchandise.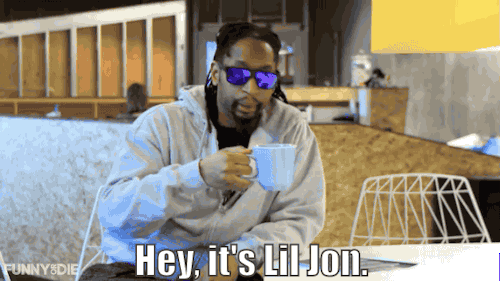 "It's ridiculous!" Jonah Redel-Traub, the director of e-commerce for Blue and Cream, told HipHopDX. "Can Lil Jon prove that he's the first person to ever say 'Turn Down For What?'"
Still, despite the big talk, it appears Blue and Cream will be heeding the rapper's warning and taking the flask of its shelves. Though the boutique "caters to an A-list clientele"—including Gwyneth Paltrow,  Christie Brinkley, and Chanel Iman—the store has run into similar trouble in the past, receiving angry letters over hip-hop inspired t-shirts.
"The flask was inspired by the song's party theme," the store's owner, Jeffrey Goldstein, told the Post. "This is likely a case of a third party trying to bully us, but the right thing to do is to stop selling the flask. It was all in good fun; it wasn't meant to cause an international incident."
[via New York Post, HipHopDX]