It's no secret that Future loves sipping on lean. His 2011 mixtape, Dirty Sprite, was practically a love letter to the mind-altering concoction of cough syrup and lemon lime soft drink, and over the years he's repeatedly rapped about his fondness for the drug (among others). "I just took a piss and I seen codeine coming out," he crooned over and over again on his latest album DS2 last year. "We got purple Actavis, I thought it was a drought."
With that in mind, it should come as no surprise that Rolling Stone's profile of the rapper—which appears on the magazine's new, July 14 cover—largely charts Future's long history with codeine and soda. And though the rapper is often credited with rebranding the sizzurp of the early Aughts as dirty Sprite, the piece's opening paragraphs show that the artist has branched out to include other mixers.
"The air seems composed mostly of high-grade kush smoke, accompanied by just enough oxygen to sustain life," the article, aptly titled "Syrup, Strippers and Heavy Angst With the Superstar MC," reads. "On a shelf in the corner are liter bottles of sugary sodas—Sprite, Pineapple Sunkist, Strawberry Fanta—mixers for a bottle of codeine cough syrup adorned with a picture of Homer Simpson."
While the piece details Future's recent child custody battle with ex-wife Ciara—and the recent comparisons with "Panda" rapper Desiigner—the article portrays the rapper as a kind of Jim Morrison of cough syrup and prescription meds.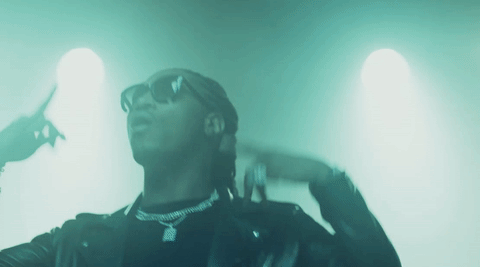 "At first, it wasn't something that I loved," he says of his introduction to dirty Sprite. "It wasn't till I discovered what I loved about it. Some people take drugs and they don't understand the high. They take it just to be high."
The drug has become a "therapeutic" tool for the rapper, according to RS.
"It started making me more relaxed," he says. "Sometimes you experience anxiety, and it did me some good for that. I don't feel like I ever abused it. I used it for what I felt was needed."
[via Rolling Stone]