So far in 2016, we've seen thousands of men and women line up to dine at naked restaurants in London, Australia, and Japan. In May, a Chinese family opened the country's first S&M-themed eatery in Beijing, serving customers beers in penis-shaped mugs. Sex and the service industry have been mingling for months, and now, the inevitable has finally happened. 
According to the Local, a Swiss firm is planning to launch a new business in Geneva called Café Fellatio. True to it's name, the café will allow male customers to order a cup of coffee and peruse profiles of prostitutes on an iPad. The men will then be able to sip on some Genevan java while a woman performs oral sex on them.
"In five or ten minutes, it's all over," Bradley Charvet, who works for the firm "Facegirl," told the Swiss newspaper Le Matin. It's unclear in the report whether Charvet was referencing the length of the transaction, or his customers' sexual stamina. Either way, the service will cost 60 Swiss francs (roughly $62.60 USD), though there is a "possible five-franc surplus" for a macchiato.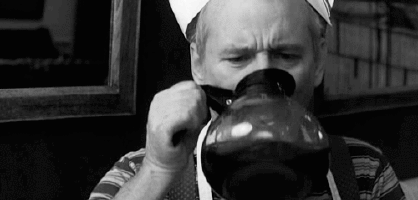 According to the Local, Café Fellatio could presumably operate within the confines of Swiss law. In Geneva, prostitution is legal, though sex workers are required to carry permits, and a number of massage parlors were shutdown in 2015 over violations. Geneva's Department for Security and the Economy is reportedly looking into Café Fellatio, and the proposed business unsurprisingly has its critics in the French-speaking world.
"Grégoire Théry of France's anti-prostitution group Mouvement du Nid told French newspaper L'Express the idea for a café serving up oral sex would only benefit the men behind the business," the Local reported. "The business idea would, in effect, legalize pimping, he said."