Get ready, America, Cuban coffee is coming back to the States after 53 years of exile. Switzerland-based coffee company Nespresso will offer its Cafecito de Cuba pods, made from Cuban beans, in the US this fall, Eater reported on Monday.
Along with Cuban cigars (and almost every other product manufactured or grown in the country), Cuban coffee beans had been banned in the US due to a longstanding, 1962 trade embargo. President Obama lifted sanctions on the country this spring, and the State Department has since updated its list of what can be imported from the country. American caffeine addicts are in luck—coffee made the cut.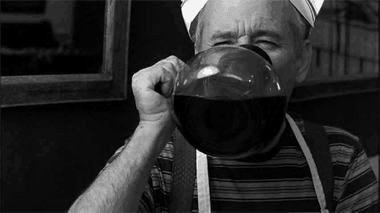 Currently, Nespresso's coffee pods are made with beans from countries like Ethiopia, Nicaragua, Brazil, Costa Rica, and more. But in a statement this week, the company told Eater that Nespresso​, along with the nonprofit TechnoServe, will "explore how to work with smallholder coffee farmers in Cuba as we have in other coffee origins.​"
"The ultimate goal is to support farmers in their production of sustainable coffee and contribute to expanded economic opportunities for them in the long-term," a spokesperson for the company continued.
Though Cafecito de Cuba pods will be available in limited quantities at first, Nespresso hopes to expand the operation in the US in the near future.
"We want consumers in the US to experience this incredible coffee and to enjoy it now and for years to come," Guillaume Le Cunff, Nespresso USA president, told Reuters.
The Nespresso Cafecito de Cuba pods will be the first Cuban product officially  sold in America when the product hits shelves this fall. Still, not every company is on board with the Cuban coffee bean business. On Monday, a spokesperson for Starbucks told Reuters that it has "no plans to import coffee from Cuba at this time."