"I pop bottles because I bottle my emotions."
It's a rainy, Friday afternoon in May and Brent Hocking—the founder of DeLeón Tequila, and newly-appointed CEO of Virginia Black Whiskey—is sitting in the lounge at the Baccarat on West 53rd Street in Manhattan. Named after the 252-year-old French crystal retailer that runs it, the hotel is known for its European extravagance—gleaming chandeliers; a pristine, 50-foot swimming pool; and a $60 million residential penthouse suite. But on this day, as members of OVO crowd the Baccarat's foyer, there's an added aura of opulence hovering around the hotel: Drake is in the building.
In town to support the rapper as he appears on the late-night talk show circuit, Hocking pours two tall glasses of Virginia Black bourbon over ice.
"When [Drake] is at Saturday Night Live, he's been knocking 'em back, making sure there's VB bottles everywhere," Hocking, who turns 52 this week, tells me. Dressed in a slim-fitting black button-down and jeans, he's already on his third glass. "In the whiskey world, the badge of honor is the higher proof, but we just wanted to make it more accessible. Smooth was the word we were going for. Smooth, rich, and decadent."
In the wake of VIEWS, the fourth studio album from Drake, the words smooth, rich, and decadent are labels the Toronto rapper would likely use to describe himself and his music. In the two short weeks since its release, the album has been both lauded as earnest, introspective, and groundbreaking, and derided as self-indulgent, derivative, and sappy. The project, like Drake's previous efforts, straddles the line that divides rap and R&B, oscillating between lovelorn ballads and more traditional hip-hop bravado.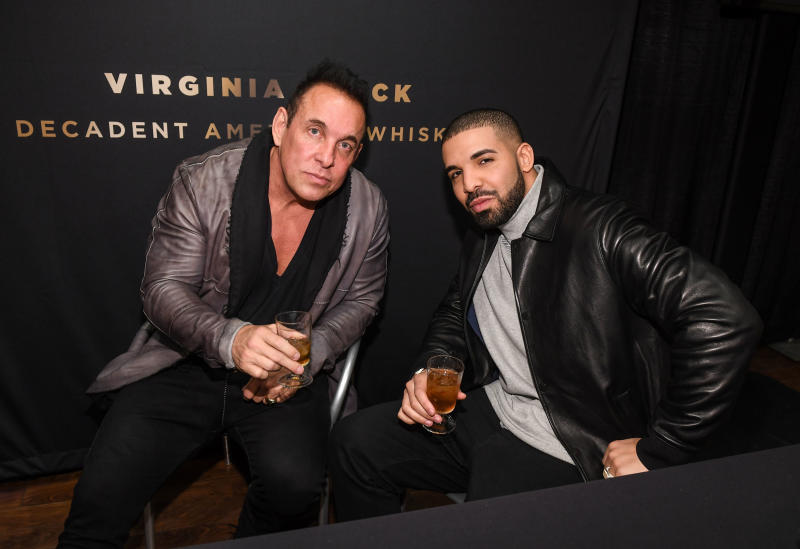 Drake and his crew have been staying at the Baccarat while he promotes the record down the street at Rockefeller Plaza, appearing on NBC's The Tonight Show Starring Jimmy Fallon and hosting SNL for the second time in two years. And while VIEWS has quickly become the number one album in America—its lead single, "One Dance," topping the Billboard Hot 100 last week in the process—Drake has also used the heightened spotlight to unveil Virginia Black, his new collaboration with Hocking.
"Celebrity sponsorship is kind of weird," Hocking explains, lowering his voice."You can actually—because of who you are—fuck it up and make it look cheesy. And I make good booze. I'm one of the better ones out there. No ego."
"We talked about it and I said, 'If you want to do this with me, you've got to really do it with me,'" he adds. "You gotta go all in. Because if you don't, the customer will know."
Hocking and Drake met roughly five years ago through mutual friends, running into one another at Nobu Malibu, the upscale sushi restaurant owned by chef Nobuyuki Matsuhisa. The duo started taking shots together and ultimately bonded over their shared love of basketball, hip-hop, and liquor.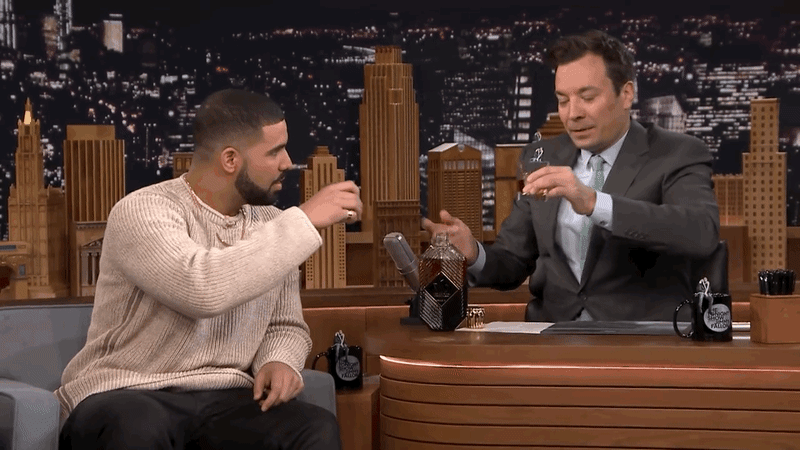 So far, Drake has lived up to his promise to go "all in" on Virginia Black. During his appearance on The Tonight Show, he drank the whiskey with Fallon to cheers from the audience, and leading up to the rollout of VIEWS, advertisements for the brand were mainlined to the artist's 22.6 million Instagram followers.
While a rapper aligning himself with a liquor company is hardly an anomaly—Diddy and Ciroc, 50 Cent and Effen, Jay Z and D'USSÉ, to name a few—a dark, extra-smooth bourbon seems tailor-made for the melancholic ambience of VIEWS. Though Virginia Black won't be available in New York City until June 1, Hocking gave First We Feast a bottle to take home.
There's no better way to judge the merits and faults of a Drake record than listening to it alone with a glass full of dark liquor. And perhaps the inverse is true of Virginia Black as well. Drake featuring Drake is the only way to really immerse oneself in the full Aubrey Graham experience. With that goal in mind, I decided to see just how well Drizzy's new whiskey pairs with his new album.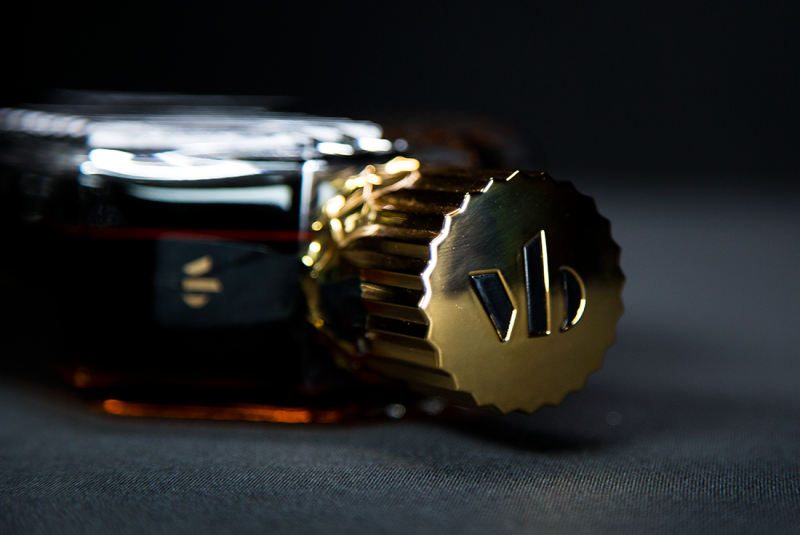 GLASS 1
Tracks: "Keep the Family Close"; "9"; "U with Me?"; "Feel No Ways"
While many whiskies register somewhere in the 90- to 100-proof range, Virginia Black clocks in at a mild 80-proof (40 percent alcohol by volume). It would be easy to make a quip about Drake being soft here, but the idea is to broaden the appeal of whiskey past the somewhat insular world of cask-bourbon aficionados. Brands like Maker's Mark, which lives on the lower end of the spectrum at 90-proof, have found success with this model, and Virginia Black is hoping to make its product even more accessible to the masses. Drizzy makes mainstream music, and he wants to make sure his name is on a mainstream liquor.
I take the first glass on the rocks and gulp it down. The drink, like Hocking hoped, goes down smooth—but it creeps up on you. "Keep the Family Close" starts off similarly slow. In many ways the song sets the tone for the R&B portions of the record, with Drake weighing the prizes and pitfalls of celebrity through the lens of relationships past. "All of my 'let's just be friends' are friends I don't have anymore," he croons on the track.
It only takes two cuts for VIEWS to start hitting its stride. "9" and "U with Me?" both feature production credits from Noah "40" Shebib, Drake's longtime collaborator, and allow the rapper's more boastful bars to breathe between sample-laden hooks. By the time Drake sings his way through "Feel No Ways"—one of the more tuneful and relatable tracks on the album, about the experience of being stifled by a relationship—I'm feeling tipsy and ready for another drink.
GLASS 2
Tracks: "Hype"; "Weston Road Flows"; "Redemption"; "With You"
Regardless of how you feel about Drake—his beginnings as a child actor on Degrassi, how easily his face lends itself to memes and mockery—there's something about his music that inspires confidence, that makes ordinary life feel more lavish. I'm tempted to call it empowering, but even as my judgment starts to cloud from the whiskey, that seems like a bit of a stretch. The New Yorker's Hua Hsu put it best: "For the listener, redemption comes from Drake's knack for producing motivational anthems," he writes. "It's humbling to think how many birthdays, graduations, and promotions have had his music as their soundtrack."
It's not hard to imagine songs like "Hype" and "Weston Road Flows" serving as mini-motivational speeches and three-minute pep talks for Drake fans. Whiskey has a similar reputation for inspiring false courage, and the two together are starting to feel like a dangerous combination. While listening to a track like "Redemption," sending a late-night "u up?" text to that ex suddenly doesn't sound like such a bad idea.
Though the lack of whiskey references on the album feels like a missed opportunity, a line from "With You"—"Mixing vodka and emotions, tapping into your emotions"—reads like a mission statement for Drake's new business model. As I near the end of my second glass, tasting the sweetness of the bourbon followed by a rush of warmth on the way down, the singer's ability to "tap into your emotions," to affect his listeners on multiple states of being, strikes me as especially profound.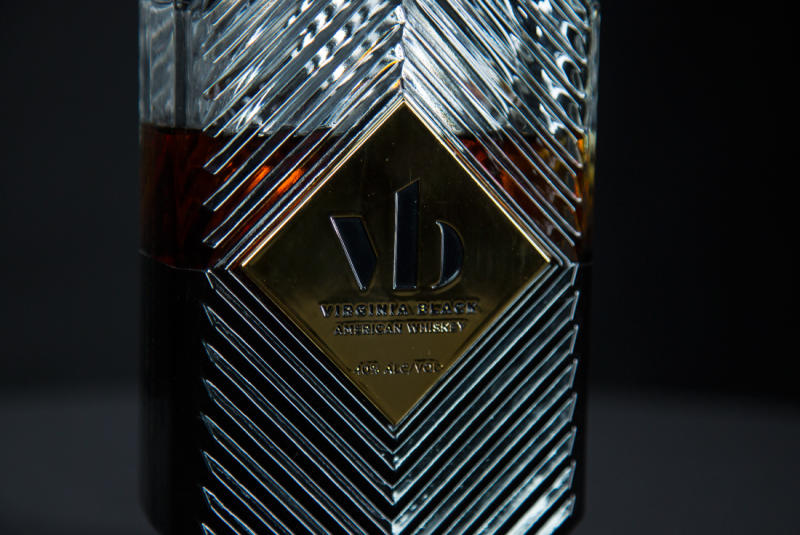 GLASS 3
Tracks: "Faithful"; "Still Here"; "Controlla"; "One Dance"
Three glasses in and I'm starting to feel it. The whiskey's low proof and sweet aftertaste are misleading, even deceptive. If earlier, it was obvious to make a joke about Drake being soft, it's now worth noting that Drizzy also shouldn't be slept on. In December, the rapper eviscerated Meek Mill in a series of diss tracks—a much-hyped beef he lampooned in a sketch on SNL this Saturday—and last week the single "One Dance" became the number one song in the country, a first for the artist. This past year has solidified Drake's place as one of the best rappers in the world, and I'm drinking the not-so-proverbial Kool-Aid. It's lit.
GLASS 4
Tracks: "Grammys"; "Childs Play"; "Pop Style"; "Too Good"
I'm officially drunk, and "Grammys" and "Pop Style" are two of the toughest song I've ever heard. Somehow four heavy pours of Virginia Black make Drake rapping, "Got so many chains they call me Chaining Tatum" one of the deepest lines in the history of hip-hop. And while much has been said in recent weeks about Drake's love for Cheesecake Factory ("Why you gotta fight with me at Cheesecake, you know I love to go there," he complains on "Childs Play"), the song now reads more like an earnest take on 21st-century respectability politics than shameless brand placement. I'm starting to think Drake is as misunderstood as he says he is. Through the haze of bourbon, "Too Good," the rapper's fourth duet with Rihanna, has similarly been transformed from a simple dancehall homage into a Shakespearean tragedy of unrequited love.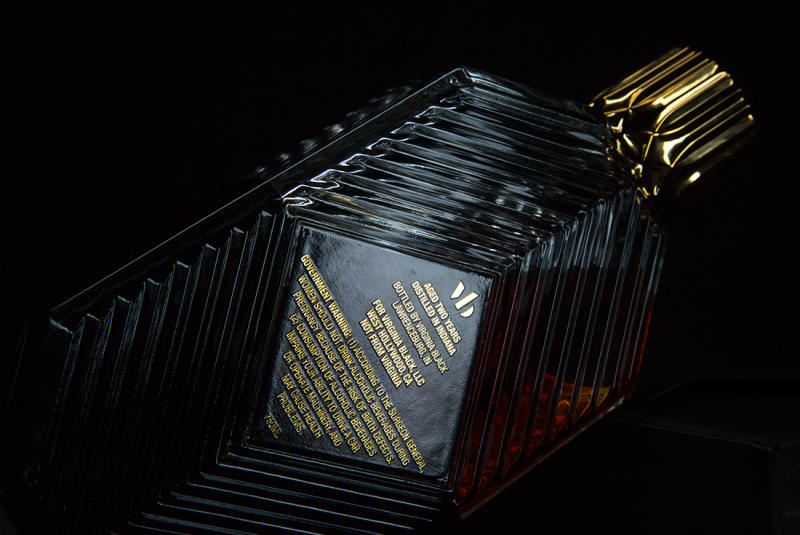 GLASS 5
Tracks: "Summers Over Interlude"; "Fire & Desire'; "Views"; "Hotline"
The cover of VIEWS features Drake sitting by himself on Toronto's CN Tower, legs dangling over the edge. It is at once a tribute to his city, "the 6," as well as a metaphor that life can be lonely at the top. Five glasses into Virginia Black, listening to the album's triumphant title track with my head on my desk, I believe I understand the unique, existential pain of being Aubrey Drake Graham on a deeper, emotional level. Being Drake doesn't call for a bottle of vodka in the club, or shot of tequila in the bar; it requires the ability to gaze longingly into the past, a glass of something smooth, rich and decadent in hand.