Ever since Desiigner's hit single, "Panda," reached the top spot on the Billboad Hot 100 earlier this month, we've had one burning question in mind: Is he rapping about Fanta?
The 19-year-old Brooklyn native dropped by the Genius headquarters Tuesday to slow down the lyrics of his notoriously hard-to-understand debut, rapping through the track acapella while reading the words off his phone.
"I got broads in Atlanta, twistin' dope, lean in the Fanta," he begins, setting the record straight once and for all. "Credit cards and the scammers, hittin' off licks in the bando."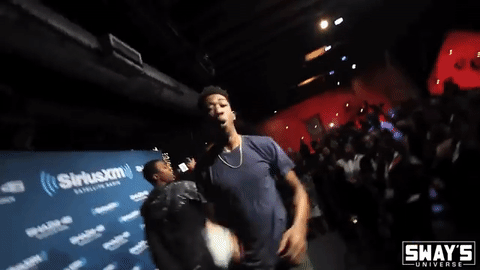 We're by no means endorsing lean—the opiate-laced drink typically made by mixing codeine and Sprite—but Fanta has been an underrated soft drink for far too long. The drink's name works so well with words like "Phantom" and "Atlanta" that it's surprising more rappers don't reference the fruity beverage in their rhymes.
Still, lean, no matter what soda it's mixed with, is no joke. Earlier this week, the rapper Curren$y revealed in an interview with N.O.R.E.'s Drink Champs podcast that he once chugged a cup of Lil Wayne's cough syrup by accident and almost overdosed.
"Spitta…you probably about to die," Wayne allegedly said, but luckily Curren$y lived to tell the tale.
[via Genius]